Dancing Is What J Lo Does Well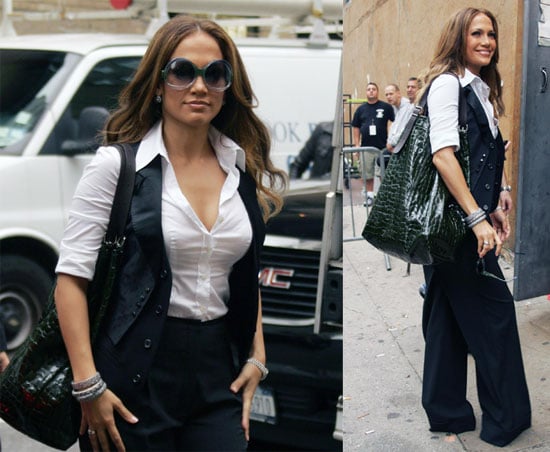 0
Dancing Is What J Lo Does Well
J Lo rocked the super wide legged pants and some new shades in NYC yesterday. She and Marc will take the stage together soon, but first Jennifer has some projects of her own, like a scandalous new video. The song is called "Do it Well" and Jennifer gets to act like a dominatrix while showing off her signature dance moves. When talking to Extra about the video she said,
"It's basically me, coming into this situation where people are oppressed in a way, and kind of being a liberator, like setting everybody free but beating everybody up. I think more than anything [photographer David LaChapelle] wanted to see me dance. He's like, 'I want to see you dance. I think people want to see you dance.'"
After seeing J Lo's last drama filled video, we're excited to see her mixing it up again and getting back to her roots as a Fly Girl.
To get a first peek at her new video, just