Daniel Craig and Rachel Weisz Get Married
Daniel Craig and Rachel Weisz Are Married!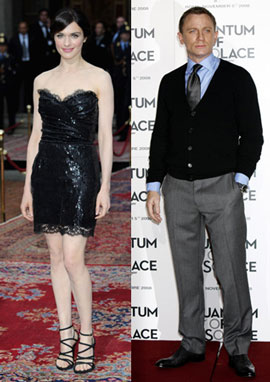 Daniel Craig and Rachel Weisz got married last week! The couple, who started dating last year after working together on the film Dream House, tied the knot last Wednesday in New York. Only four other people were at the ceremony, including Daniel's 18-year-old daughter Ella and Rachel's 5-year-old son Henry.
The nuptials mark the start of an exciting few months for the couple. Daniel has Cowboys and Aliens on the way to theaters, as well as the much-anticipated first movie in the Girl With the Dragon Tattoo series. He's also set to start shooting the next James Bond. Rachel, meanwhile, just accepted a role in Oz: The Great and Powerful. Congrats to the newlyweds!