Danielle Fishel's Wedding Pictures
Danielle Fishel's Wedding Was a '90s Sitcom Reunion!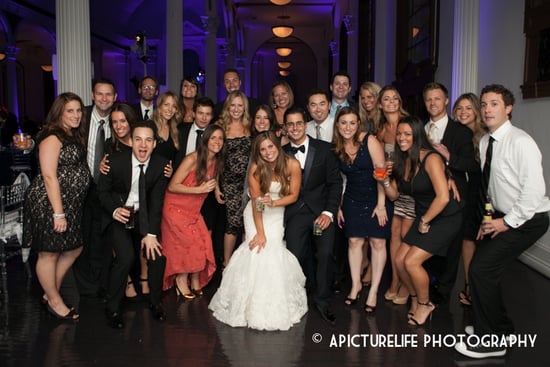 When Danielle Fishel tied the knot with Tim Belusko last weekend, famous faces included not just her Boy Meets World costar, Ben Savage, but also '90s heartthrob Jonathan Taylor Thomas! Danielle tweeted a link to her wedding album on Monday, including gorgeous pictures from the couple's first-look moment, their reception, and a postwedding In-N-Out feast. Among all the party pictures, there was a group photo that featured her onscreen husband, Ben Savage. The pair will soon be reuniting on the small screen, starring opposite in the upcoming Boy Meets World spinoff, Girl Meets World. Also smiling in the group shot is JTT, who brought a date, Emily Craft.
Just how long has she known Jonathan Taylor Thomas? Based on her '90s photo album, the two go way back. In June, Danielle shared exclusive pictures with us from her sitcom days, including snaps alongside JTT, Full House's Jodie Sweetin, and Boy Meets World's Rider Strong. See more of Danielle when she hosts our love and advice show, Dear Danielle, and keep reading to see if you can spot JTT in more of her wedding photos below!