Darjeeling Is Not Limited to the US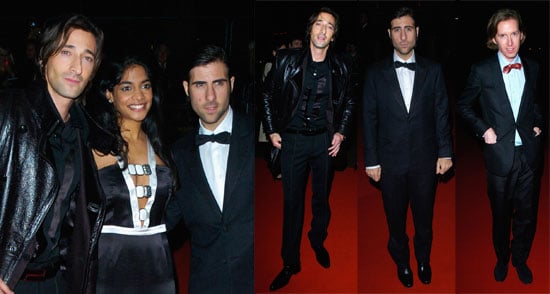 0
Darjeeling Is Not Limited to the US
The lovably quirky men of The Darjeeling Limited premiered their movie at the London Film Festival last night. Owen Wilson was too busy with his dates with Jessica Simpson (and other ladies) to attend, but the rest of the guys were there to represent. Gotta love Wes and Jason's old school bow ties while Adrien went for a black leather ensemble instead of his cool metallic suit. One thing they have in common is that these guys sure do love their long hair and while it's not the most clean cut way to go, it's part of their twinsies charm.
More pics of the boys all dressed up so just
Images include Amara Khan, Elsa Pataky, Adrien Brody, Jason Schwartzman and Wes Anderson.