David Arquette Says He Wants His Marriage to Work Out — Sweet Sentiment or Something to Keep Private?
David Arquette is out of rehab and already making the social rounds and giving interviews. He opened up for a chat with Oprah Winfrey that airs today, and he addressed the substance abuse issues that led to his seeking help and also touched on his separation from wife Courteney Cox. David and Courteney remain close despite the possibility of a divorce, and David's apparently hoping things work out. He told Oprah: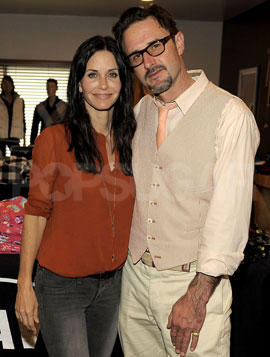 "I want her to be happy. If me being the best person I can be doesn't make her happy in a partner, in who she needs, whatever she's looking for, that's still to be answered . . . I'd love for it to work out."
His and Courteney's split has played out in the public eye, but one can't help wondering if they'd both be better served by working on their issues away from the spotlight. Tell us what you think of David's comments to Oprah — a sweet sentiment or something he should keep private?