David Banda Mwale Ciccone Ritchie is now the youngest member of mommy Madonna's entourage and is now even going on tour with her. Sunday he flew with Madonna, Lourdes and Rocco to New York where the singer is planning to promote her children's book and talk more about the adoption. Here's more: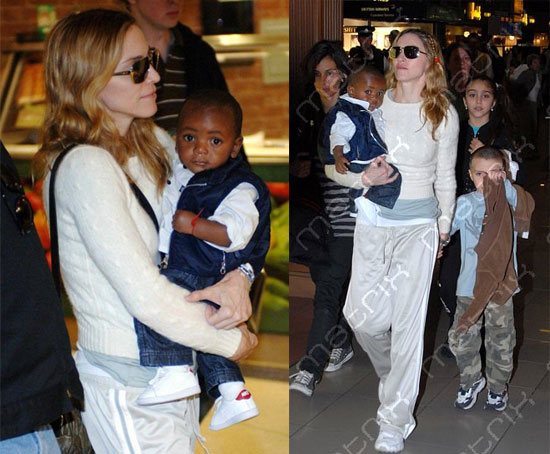 Madonna will be on NBC's Today Show today and tomorrow is to film an appearance on Regis & Kelly - the American version of Des and Mel.

She may also be interviewed by CNN's Soledad O'Brien on Thursday.

Madonna's press agent Barbara Charone said: "She will be in New York a few days promoting her book and an NBC special on her world tour this year." The singer's adoption of David has raised questions about whether it was fast-tracked because of her generosity to Malawi.
David sure is a cute one. We're looking forward to hearing what she has to say in these upcoming interviews. Let's stop the confusion. More pics so just read more