David Beckham and Harper Kissing
We Just Can't Handle This David and Harper Beckham Moment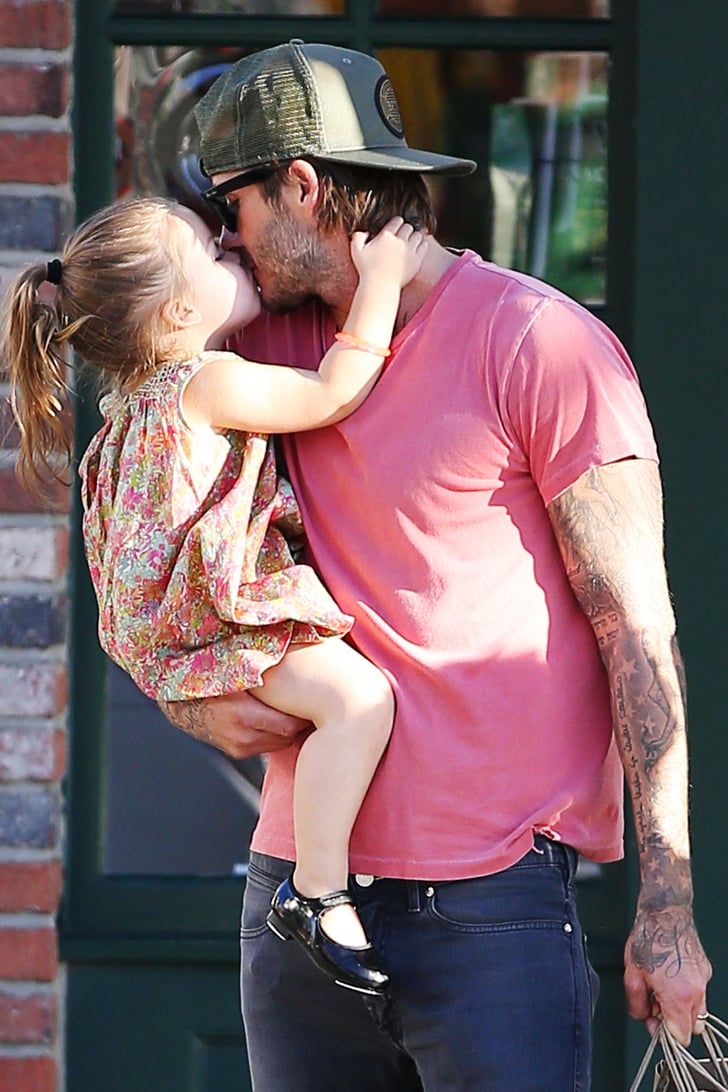 David Beckham took his daughter, Harper, shopping in LA today, giving us plenty of reasons to smile. Not only was the father/daughter duo getting a dose of true English heritage at a gift shop called Ye Olde King's Head, but they also shared plenty of sweet kisses on their way out of the shop. David is a bona fide bad boy. He's covered in tattoos, he wears leather jackets, he rides motorcycles all over town, and he's not afraid to show off his assets. But often the soccer stud reminds us that there's more to him than his rebellious image: he's also an awesome dad.
But just because David's an adorable, loving father doesn't mean he's given up his bad-boy ways for good. Just yesterday, he was spotted riding his motorcycle around the city, rocking black shades and an all-black ensemble.
If you're like us, though, then you're really just dying to see more of David's soft side. You can check out more cute pics with Harper below.