Decisions Decisions - Jakey G and Natalie P Or MM
Jake and Natalie have been friends for a very long time. Remember the vintage shots? We busted those out when we saw the cute duo hanging out in NYC. Jake bought her flowers and they looked all smiles as they walked around the city streets. We sure think they make a cute couple. It's great to see them hanging out again. Too bad he has to make such a tough decision... walks on the beach with Natalie or biking and chillin with Matt & Lance.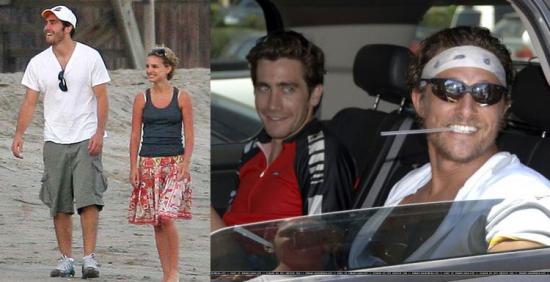 Yes, there are more photos of the fabulously fit men bike riding. Click here to watch Matt McConaughey work it with the paparazzi to get some free sandwiches. The sexy boys continued to hang at Matt's beach house.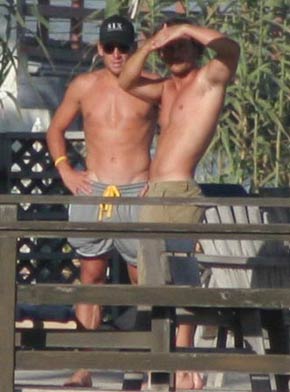 So many more pics of Jake, Lance, Natalie, and Matt so read more