Demi Lovato Enters Rehab
Are You Surprised by the Problems of Disney Stars?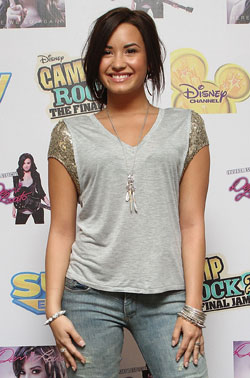 Demi Lovato left her international tour with the Jonas Brothers yesterday to seek treatment for "emotional and physical issues that she has dealt with for some time," which apparently include cutting herself and an eating disorder. The 18-year-old Disney star's decision to get professional help was apparently caused by a fight with someone she traveled with, though her father says that the pressures of Hollywood have been a part of the problem for a while. Demi's not the first Disney star to run into trouble, with former Mouseketeer Britney Spears also having gone through a rough period, but the company stands behind their talent. They released a statement saying, "We support Demi's decision to put her health first and we send her our best wishes." It's tough out there for young stars, especially girls, so tell us — are you surprised by the problems of Disney stars?