Denise & Charlie Continue To Act Immaturely
Denise & Charlie Continue To Act Immaturely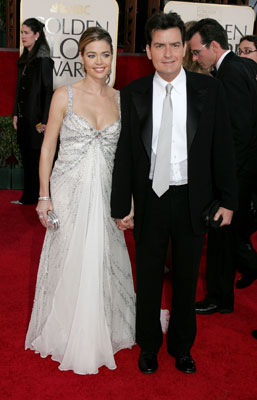 If you haven't heard by now, Denise and Charlie have been having some issues lately and the gloves have definitely come off. Charlie claims that Denise wants a third child and asked him to be the biological father. He said, "There was a request for a donation. Without getting into it here ... there is a specific document relating to this that I am going to reserve for a court."
Denise is denying this rumor, saying, "This is disgusting. He is doing this now because he's not happy with me and the custody arrangement. I don't want another child right now. I have my hands full and am focusing on my children, my mother and my career. I thought I was past all this stuff."
Obviously these two have some problems that need to be worked out. We just wish they would start acting like responsible adults for the sake of their two young children.
In other Denise Richards news, she and Pamela Anderson have settled the lawsuit brought against them by the two photographers whom the ladies cursed and threw a laptop at back in March.