The Departed Is A Must See
The Departed is opening this weekend, and is already being called one of the year's best movies. We were lucky enough to catch a sneak peek this week and couldn't agree more! The movie stars Leo, Jack Nicholson, Marky Mark, Martin Sheen, Alec Baldwin and one of our favorites, Matt Damon. The word Oscar has been mentioned a lot already and it's only October. With a cast like that, we knew it was going to be fabulous!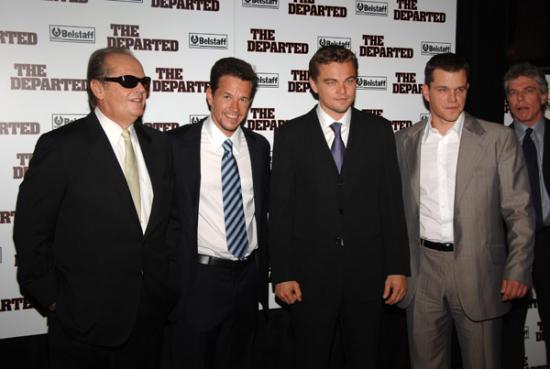 The film directed by Martin Scorsese revolves around a powerful Irish-American Mafia boss (Nicholson) in Boston who places one of his brightest into the Boston Police Dept. undercover. Meanwhile, a young cop is given a similar task to run with the Mafia and bring them down. The violence was a bit too much to take at times, but who really cares when Matt and Leo are the main characters. There is never a slow moment in the film which promises to keep you on the edge of your seat and biting your nails. All in all there is something for everyone and you won't be disappointed, especially given the big twist at the end! It's one of those movies you can't stop thinking about even days later. Oh and did we mention Leo and Matt were in it? This movie is definitely the one to check out this weekend.
And because all the men looked so cute at The Departed premiere, here they are one more time. Just read more