Did Nicole Really Collapse?
Nicole has played the denial game before, and now she is at it again. She reportedly passed out over the weekend while partying at Hyde, but her people are now saying that never happened. Here's more: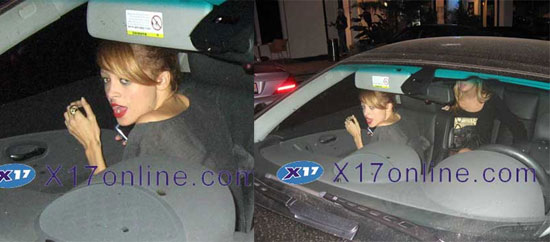 "She did swing by Hyde for about 20 minutes to drop off a gift for her friend's birthday," the rep tells us. "She was in costume. She walked in, stayed for a bit and walked out. She did not pass out nor was she carried out, nor did she go to the hospital. This is a truly nasty and false rumor. Thank you for asking for the correct info. There is no written statement."
Maybe she didn't really collapse at Hyde, but she certainly didn't gain any weight while in "rehab" for all of 3 days. Come on Nicole - let's get better. More pics so read more