Diddy took some time away from his new baby twins Jessie James and D'Lila Star to host Gilbert Arenas birthday this weekend. The entertainment mogul is busy working on Making the Band 4. This time instead of a girl group, Diddy has turned his attention to the boys. Here's more: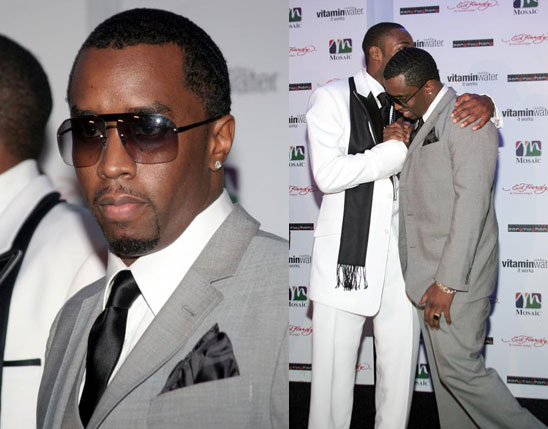 P. Diddy, meanwhile, is looking for boy-band members for "Making the Band 4," airing later this year on MTV. An open casting call will be held Feb. 6 at The Roxy.

This time around, Diddy's looking for guys 18 and older - "a mix between New Edition and N'Sync with a brand-new sound."

The second and third editions of "Making the Band" were ratings winners for MTV (season one aired on ABC).

Last time out, Diddy created a girl group from scratch, Danity Kane, who had a No, 1 single right out of the box.
We love us some boy bands so we can't wait to see what Diddy puts together. For more pics of Diddy and Gilbert Arenas just read more