A Different Kind of Marie Antoinette
Marie Antoinette was warmly received in LA last night after being booed at the Cannes Film Festival earlier this year. More importantly, however, Kirsten Dunst was looking way better last night than she has been lately. The screening was sponsored by Chanel at the Chateau Marmont. Sofia looked stunning as usual in a Chanel Spring '07 pleated chiffon dress while Kirsten cleaned up well in her Christian LaCroix halter gown.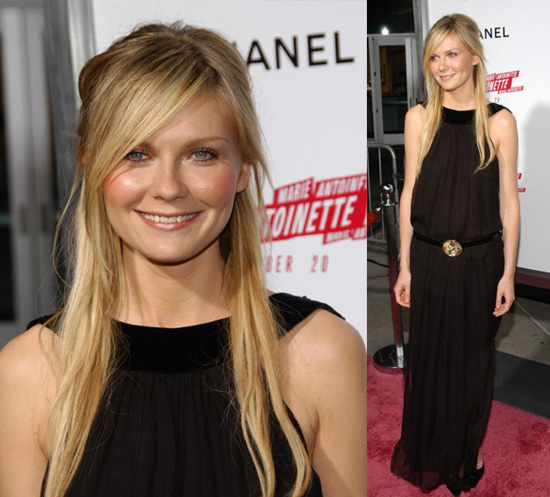 Here is the latest trailer for the movie, which looks excellent. I'm a fan of Sofia's films and this one looks great.
For more pictures of Kirsten, Sofia and Rose McGowan at the Marie Antoinette screening last night, read more