Dina Lohan To the Rescue?
Dina has been known to be right by LL's side when she goes out partying, but evidently now she is as worried about her daughter as we are. Lately Lindsay has been going to AA, but apparently it's not enough. Dina may have turned a blind eye in the past, but Lindsay's reported overdose and bizarre behavior has finally moved her to draw the line. And it's about time! She's flown out from the East Coast to make sure her daughter is okay. Here's more: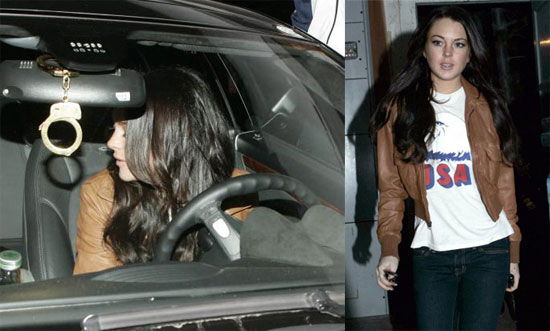 Dina Lohan tells American publication Star, "I'm out here for my child, but it's a really, really scary place for these kids out here, and a lot goes on. I needed to come see for myself this whole scene.

"(Lindsay) is my child and I'm here to make sure she's OK, and everything, and going in the right direction. I'm here to support her and keep an eye on this situation closely.

"She needed me to see what she sees everyday - her world."

Dina is desperate for her daughter to return to her roots on the East Coast adding, "I wish she would move back to New York. I want her out of here. The weather's beautiful. But these kids, it's just a dangerous place."
There's a huge party scene in NY as well, but at least Dina is acting like she is making an attempt to help her daughter. Hopefully Dina will put her foot down and keep it there instead of ending up on the dance floor with LL. Stay tuned, but in the meantime, check out more pics of LL out and about so read more