Do Any Royals Have Cats?
Only 1 Member of the British Royal Family Has a Cat — Here's Who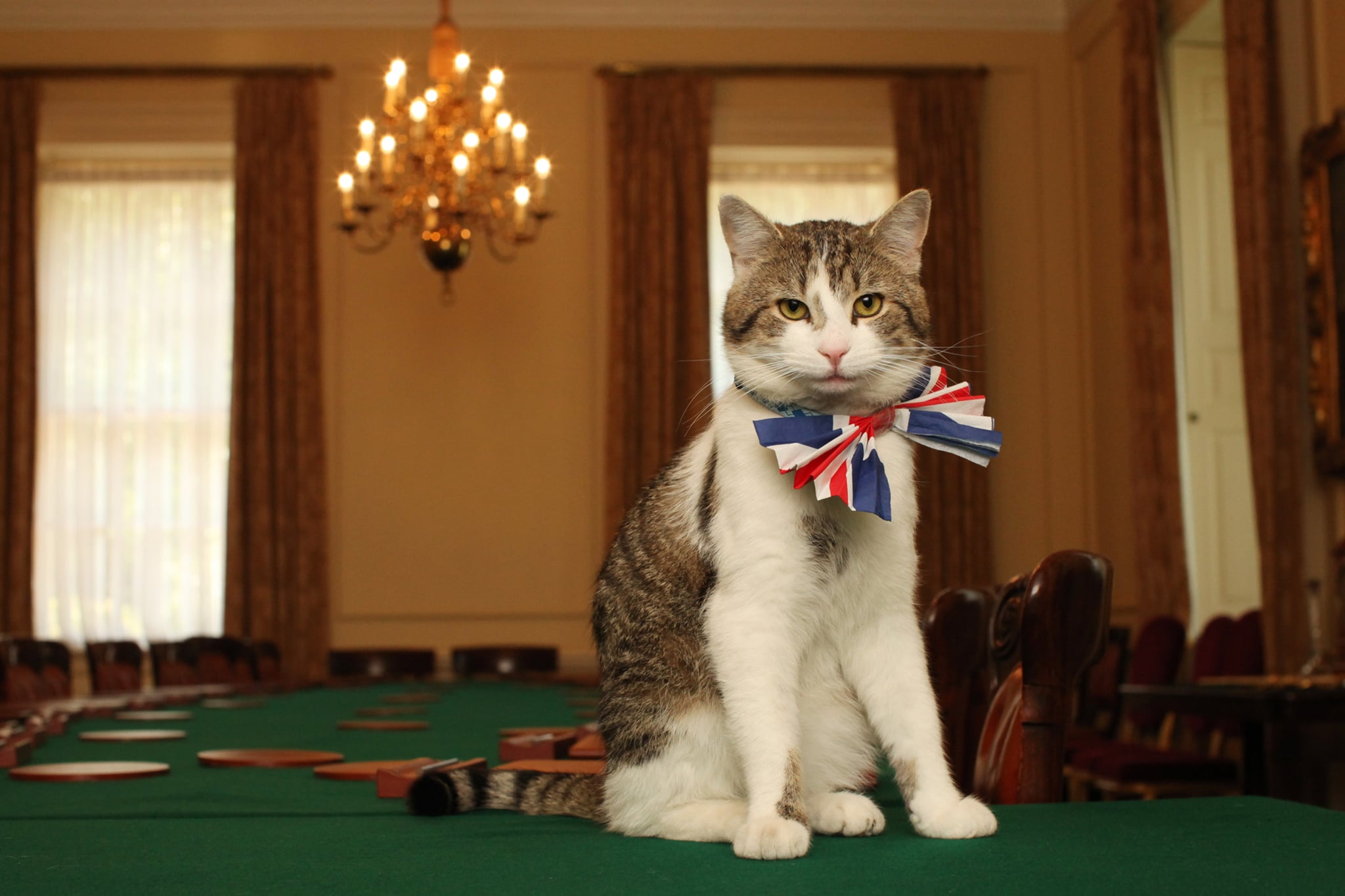 As even the most casual royal watchers know, pets are a big part of the royal family's life. The most visible representations, of course, have been the queen's beloved corgis, who she has been breeding for decade (although, sadly, she no longer is). Among the younger generation of royals, though, there are plenty of pets, and they seem to be favoring dogs in that eternal battle: the Duke and Duchess of Cambridge have a Cocker Spaniel named Lupo, and while Meghan Markle had to leave her elderly dog Bogart in Canada, since he was too old to comfortably make the move with her, she and her new husband Prince Harry adopted a black lab puppy. With all the dogs in the royal family, are cats getting left out?
Among the current members of the royal family, only one (who we know of) has a cat for a pet: Princess Michael of Kent, the wife of Queen Elizabeth II's first cousin Prince Michael of Kent. In her official 70th birthday portrait, the princess posed with one of her cats. Reportedly, the princess (who was born Baroness Marie Christine von Reibnitz, the daughter of a Nazi German baron, and took her husband's name and title upon marriage) has several Siamese and Burmese cats, as well as a handful of other pets.
Although Princess Michael is the only current public-facing royal to own a cat, there's definitely some historical precedent for cats roaming through the halls of the palace. A white cat named Snowdrop was reportedly the childhood pet of Queen Victoria's youngest son, Prince Leopold. The reign of Queen Victoria also saw Buckingham Palace play home to a black cat, Peter, who officially lived in the stables on the grounds, but reportedly roamed where he pleased, as a true cat does.
The royals aren't the only British public figures with a soft spot for kitties. Officially, there is a Chief Mouser to the Cabinet Office — a resident cat who has an official civil-service post as the mouse-catcher at 10 Downing Street, where the prime minister lives and works. The current holder of the office is Larry (pictured above), a rescued Tabby cat who has held the position since 2011. Larry began his work during the tenure of David Cameron and has continued to remain in his post, even after Cameron's tenure ended and Theresa May took over in 2016.
According to 10 Downing Street's official website, Larry carries out some very important duties. "Larry spends his days greeting guests to the house, inspecting security defenses, and testing antique furniture for napping quality. His day-to-day responsibilities also include contemplating a solution to the mouse occupancy of the house. Larry says this is still 'in tactical planning stage.'"
The contemporary royal family doesn't have many cats, but cats have been, historically, associated with royalty and nobility. Royal families from Egypt to Russia and more have had pet cats, and perhaps, in the near future, one of today's more high-profile royals will bring a cat into the mix as well!