Do You Believe Matthew Broderick Cheated on SJP?
Do You Believe the Matthew Broderick Cheating Cover Story?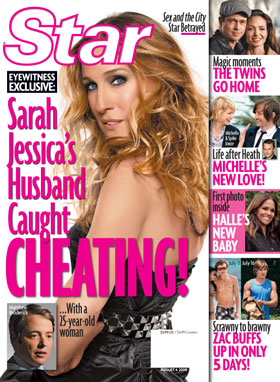 This week, Star magazine's dramatic cover claims the exclusive alleging Matthew Broderick has been cheating on Sarah Jessica Parker with a 25-year-old redhead he met in a NYC bar. It's a pretty shocking story considering Matthew and Sarah Jessica seem to have one of the strongest and longest marriages in show business, not to mention the addition of their adorable son, James Wilkie. We don't really want to believe this one just yet, but the article quotes a source close to the other woman, who has some pretty intimate details. Tell us — do you believe that Matthew cheated on SJP?