Do You Respect Heidi For Being Honest?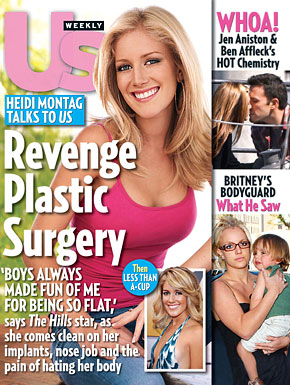 Heidi Montag managed to weasel her way on to the cover of Us Weekly with the details of her plastic surgeries.
Not only does Heidi finally admit that she had work done (as if there was a single person on the planet who needed confirmation), but she talks about her painful battle with self esteem and body image issues that made her want to get surgery. We want to know - do you respect Heidi more for being honest?