Do You Think It's a Copout Heidi Won't Go Nude in Playboy?
Are You Surprised Heidi Won't Go Nude in Playboy?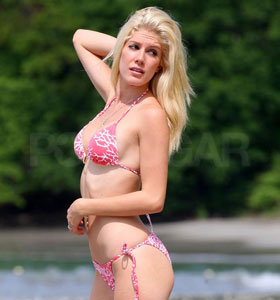 Heidi Montag's much-discussed cover of Playboy is set to come out next month, but according to her sister Holly, Heidi's spread won't contain nudity. Considering all the bikini photo shoots Heidi has posed for, it doesn't sound like we're going to be seeing more of her than usual. It's consistent with the old-fashioned values Heidi likes to tout, but Playboy doesn't exactly scream good Christian girl. So, tell us what you think — are you surprised that Heidi won't go nude in Playboy?