Do You Want to Hear About the Lohan Family Drama? 2010-04-23 12:00:00
Are You Interested in All the Lohan Family Drama?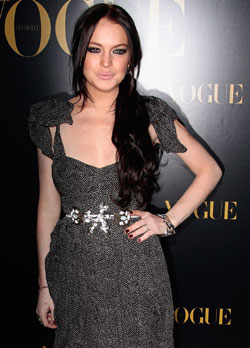 Lindsay Lohan's father, Michael, staged a very public intervention yesterday afternoon before heading over to TMZ to talk about what he saw and then telling the same to Us Weekly. Lindsay, meanwhile, Twittered her heart out about the ordeal, and her mother, Dina, also weighed in on things and called Michael "dangerous." Lindsay's dad isn't the only one causing her problems, since she's also officially been named a suspect by the LAPD in the case of a stolen Rolex. It's a lot for any person to handle, and things can't be any easier for Lindsay with everything happening out in the media. So, tell us — are you interested in all the Lohan family drama?