Does Angelina Orchestrate Her Entire Image?
On Thursday, the New York Times ran a pretty unflattering piece about Angelina Jolie and her calculating way of leveraging coverage of herself.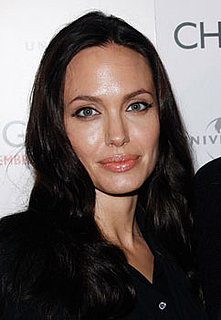 The article asserts that she struck a deal with People: baby photos in exchange for a $14 million donation to the Jolie-Pitt foundation and a promise of favorable coverage of all of Angelina's charity work around the world. The article also says Angelina got away from unflattering coverage post Brad and Jen's split by taking a trip to Pakistan and making sure the media picked that up instead. It paints her as a conniving manipulator going so far as to set up photo ops playing with Maddox and tip off the paparazzi. There's a lot more in the article as well as denials from Angelina's people and People magazine. Check it out and let us know — do you think Angelina so carefully orchestrates her entire image?