Does K-Fed Deserve to Be on a List of Influential Men?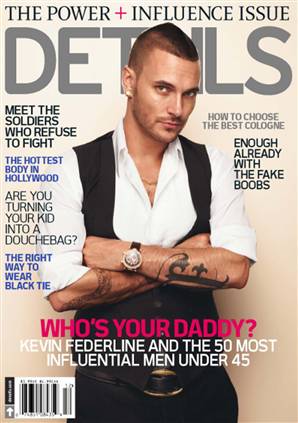 We never would have thought that a year after his split from Britney Spears, we'd still be hearing about Kevin Federline every day. While we were hoping that he would fade away, the ongoing custody battle is keeping him in the headlines and over half of you think that his frequent emergency hearings are justified. Now he's scored the cover of Details magazine's Power + Influence issue.
While Kevin's reputation has improved a lot in the past year, we're still not sure how we feel about him tying Larry Birkhead for the number 7 spot on the magazine's 50 Most Influential Men Under 45 list as "The Good Father." What do you think — does Kevin deserve to be on a list of influential men?