The big LA premiere of Dreamgirls was last night. Beyonce looked like she was floating down the red carpet in her Tiffany blue gown. Lots of TV friends including the cast of Grey's Anatomy, Desperate Housewife Teri Hatcher, and even Beyonce's girlfriends from her days with Destiny's Child came out to support them. Jamie Foxx and Beyonce spoke a bit about the film on the red carpet. Here's more: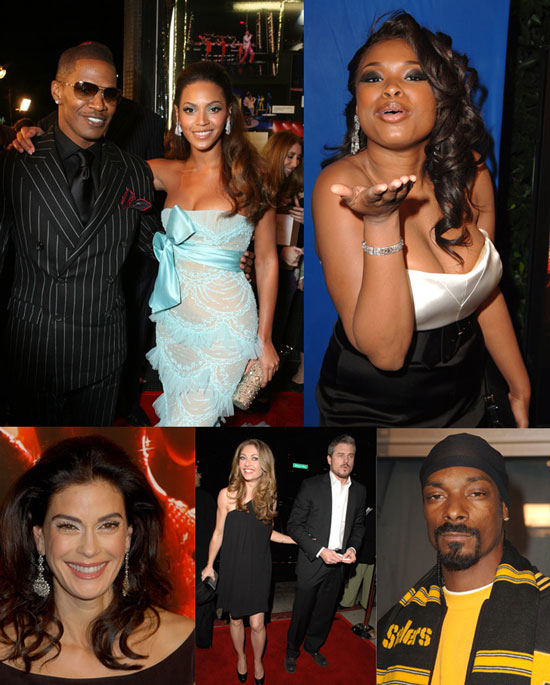 "I've been hearing about this Broadway musical since I was nine years old and now here I am!" Beyoncé tells our PAT O'BRIEN. "It's amazing. It's incredible."

"It's literally going to be one of those films that you put into a time capsule and just watch over and over and over again," adds Jamie.
Once again Eddie Murphy brought his new girlfriend instead of pregnant Scary Spice. They came to to the big star studded NYC premiere as well. Dreamgirls will be in theaters Christmas day. Until then many more pics including Andie MacDowell, Eddie Murphy, Katherine Heigl, Rebecca Gayheart, Eric Dane, Isaiah Washington, Jennifer Hudson, Paula Abdul and many more, just read more