Drew Barrymore and Her Daughter Olive Kopelman Pictures
Drew Barrymore's Little Olive Is Growing Up So Fast!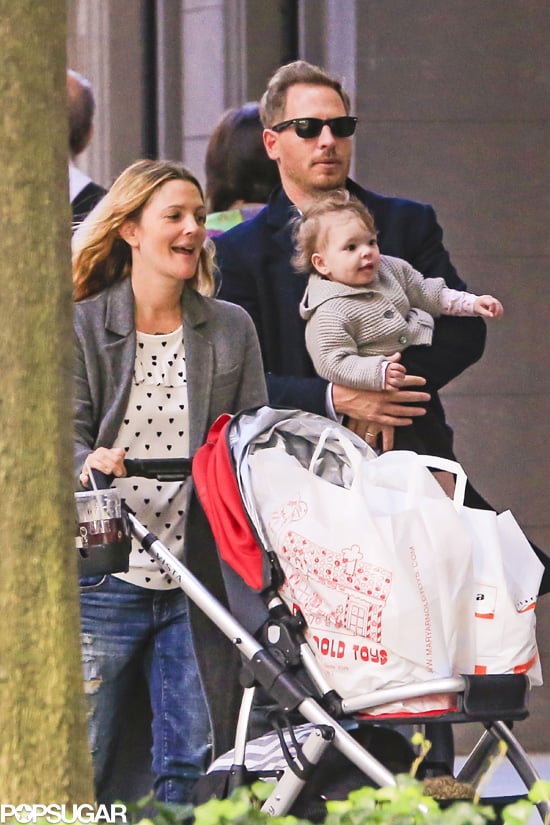 Drew Barrymore and her husband, Will Kopelman, took their little girl, Olive, toy shopping in NYC on Saturday. Olive is growing up right before our eyes, and she will celebrate her first birthday next week on Sept. 26. Though Olive is soaking up all of her parents' attention, she may have to share the affection in the near future. In the September issue of InStyle, Drew shared that she hopes to expand her family and give Olive a sibling, revealing, "I was an only child, and it was lonely. Some people love it and thrive on the independence, but I want my kids to have other kids around. Maybe two kids so they can run around life together, roll their eyes at their parents together like Rusty and Audrey Griswold from [National Lampoon's] Vacation. So however that's going to come about, it's gonna happen!"
We also got to chat with Drew about motherhood at the Estée Lauder Modern Muse bash in NYC last week, where she gave us details about how being a mom has changed her beauty routine — check out our interview with Drew!