Drew's Funky Fashion
Drew's Funky Fashion
Darling Drew was pretty tame this weekend wearing a basic black cocktail dress at a Sony party, but she said she doesn't ever dress to impress the cameras. The girl took a lot of criticism for the green dress she appeared to be braless in at the Golden Globes, but she doesn't care because that's part of what defines her. She even teased herself on SNL for her fashion faux pas. Here's more: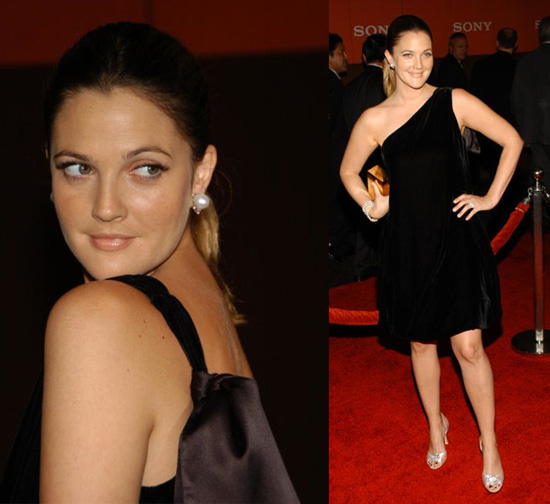 "I've gotten ripped plenty, and I just say, 'Oh, well.' I don't regret those moments, because they're kind of what define you. I wore daisies in my hair to the Academy Awards once and people were vomiting on the floors, but that won't ever stop me. I love rolling with it."

Drew, 31, admits she has become even more adventurous with her outfits since recently losing 20lbs. The actress, who shot to fame as a child star in sci-fi classic 'ET', said she is now "more confident and adventurous" with her wardrobe decisions.
Good for Drew being true to herself. More pics of her at the Sony Global Marketing Partners' celebration so read more