Drew and Jessica Are Most Beautiful Makeup Free
It's not often you get to see celebs without their makeup on, but People somehow convinced some of Hollywood's biggest stars to take it off for their Most Beautiful People issue. Jessica Biel and Katharine McPhee are just some of the ladies who take it all off for the issue and talk about their personal concepts of beauty. Fresh-faced cover girl Drew says that what makes her feel the most beautiful isn't exactly what you'd think. Here are highlights: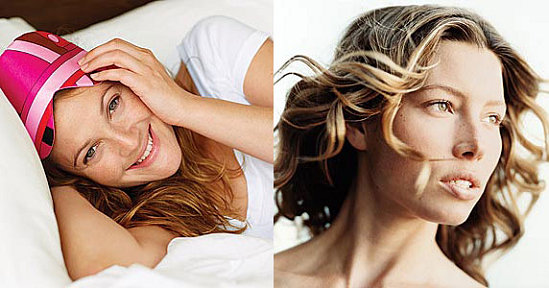 Drew on when she feels the most beautiful:
Right after I've worked out and I'm sweating all over the place and my face is two different colors of white and red and my hair is half wet, half dry and I look like I'm about to have a heart attack. I feel like I've changed the shape of my body temporarily into something more flexible and strong.
Jessica on going without makeup:
"There's a vulnerability to being photographed without having your eyes defined or your eyebrows filled in, but I don't wear a lot of makeup in my personal life," says the actress, 25. "I find that men, in my past, have preferred me without it. They always said, 'No, take that off.'"

For more pics of People's Most Beautiful 2007 just click here.