Duck Dynasty Controversy
The Ridiculous Duck Dynasty Details You May Have Missed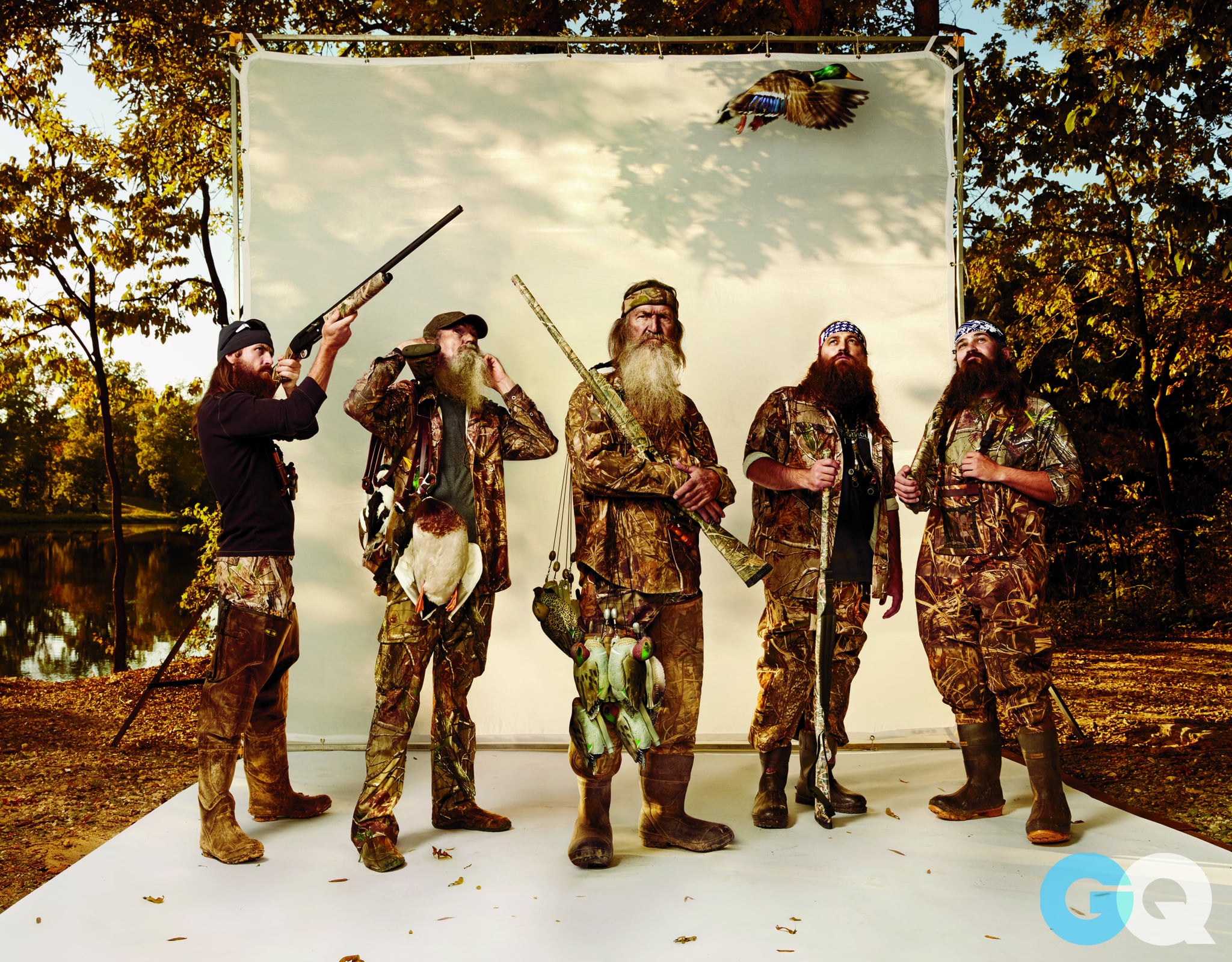 By now you've probably heard that Duck Dynasty patriarch Phil Robertson was suspended by A&E for antigay comments he made in GQ. In the January issue, which hits newsstands Dec. 24, the Louisianan reality star said, "Everything is blurred on what's right and what's wrong. Sin becomes fine. Start with homosexual behavior, and just morph out from there. . . . Bestiality, sleeping around with this woman and that woman and that woman and those men." As the fallout continues, you may have missed some of the details, including how his backers are reacting or that the show creator has an ironic tie to gay porn. Read on for a look at this crazy story.
The Creator of Duck Dynasty Starred in a Film About Gay Porn
So, this is awkward. Scott Gurney created Duck Dynasty, and back in 2001, he reportedly starred as a gay porn star in the film The Fluffer.
LA Governor Bobby Jindal has come to Robertson's defense by comparing him to Miley Cyrus: "It is a messed-up situation when Miley Cyrus gets a laugh and Phil Robertson gets suspended."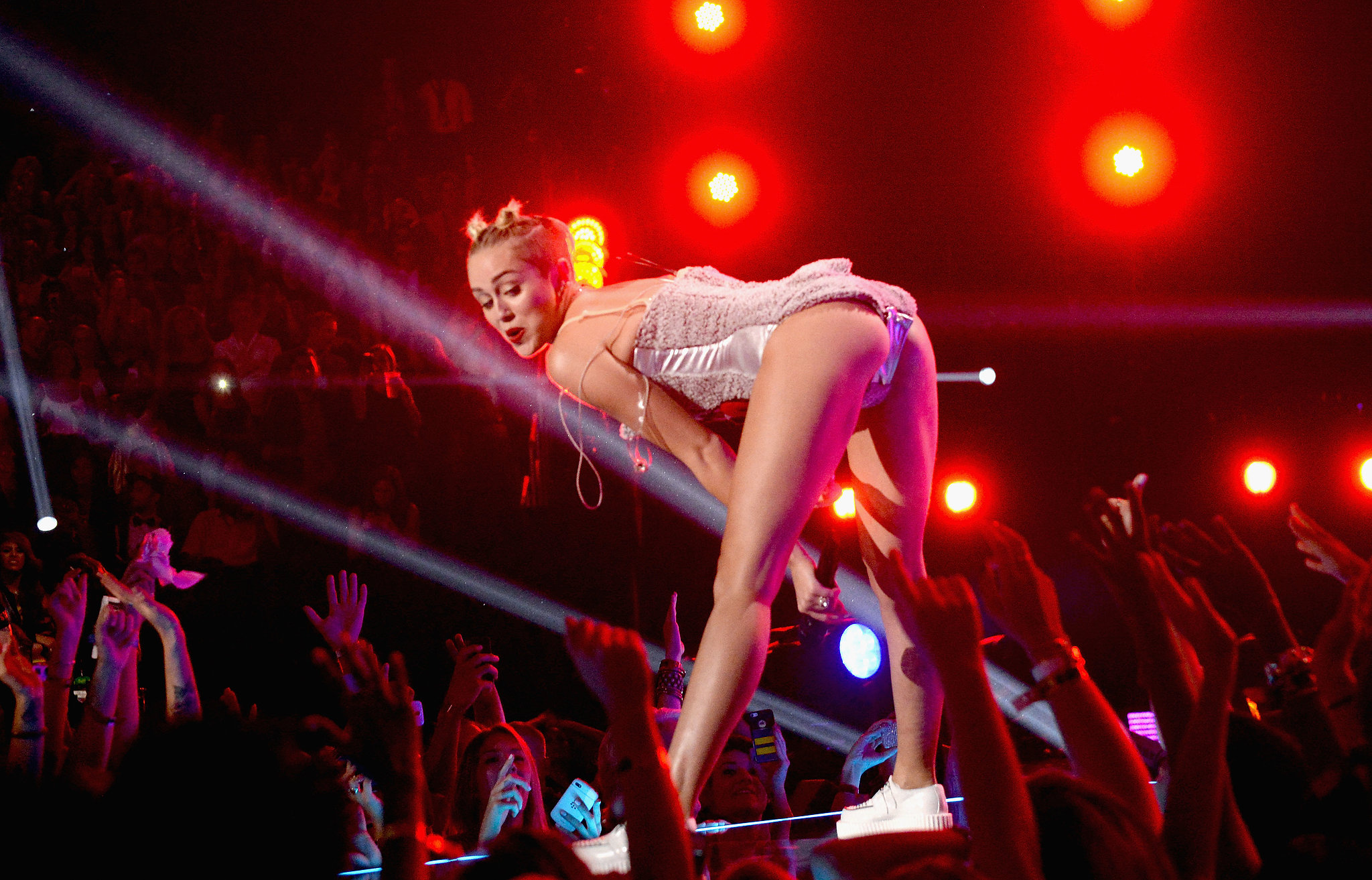 His Backers Are Crying Free Speech
As Jon Stewart hilariously explained in the video above, it's a bit hypocritical that backers like Sarah Palin and Fox News are pointing to the first amendment to defend Robertson. After all, these same people decry the use of "happy holidays" as an attack on Christians and encourage retributions on those who use the phrase — but they're totally fine with antigay statements. No one thinks Robertson doesn't have a right to say whatever he wants. It's just that freedom of speech doesn't guarantee you a nationally televised show.
Keep reading for a look at Robertson's past and the future of Duck Dynasty.
Robertson Made Racially Insensitive Comments as Well
While the antigay comments are making headlines, Robertson also made racially insensitive remarks in the GQ profile. He fondly reflected on the pre-civil-rights era: "I never, with my eyes, saw the mistreatment of any black person. Not once. Where we lived was all farmers. The blacks worked for the farmers. I hoed cotton with them. I'm with the blacks, because we're white trash. We're going across the field. . . .They're singing and happy." He continued, "Preentitlement, prewelfare, you say, 'Were they happy?' They were godly; they were happy; no one was singing the blues."
It's Been Going on For a While
In light of the recent controversy, a video has come out of Robertson making similar antigay comments before he was on the show. In the videos from three years ago, he says gay people are "ruthless" and "full of murder" — whatever that means.
The Show Might Not Go On
Considering the Duck Dynasty is worth an apparent $400 million, it doesn't look like the family needs the show for monetary gain. In a statement, the family hinted that they might leave the network. It read, in part, "We are disappointed that Phil has been placed on hiatus for expressing his faith, which is his constitutionally protected right. We have had a successful working relationship with A&E, but, as a family, we cannot imagine the show going forward without our patriarch at the helm."