Duck Dynasty Twerking at CMAs
The Duck Dynasty Dudes Can Twerk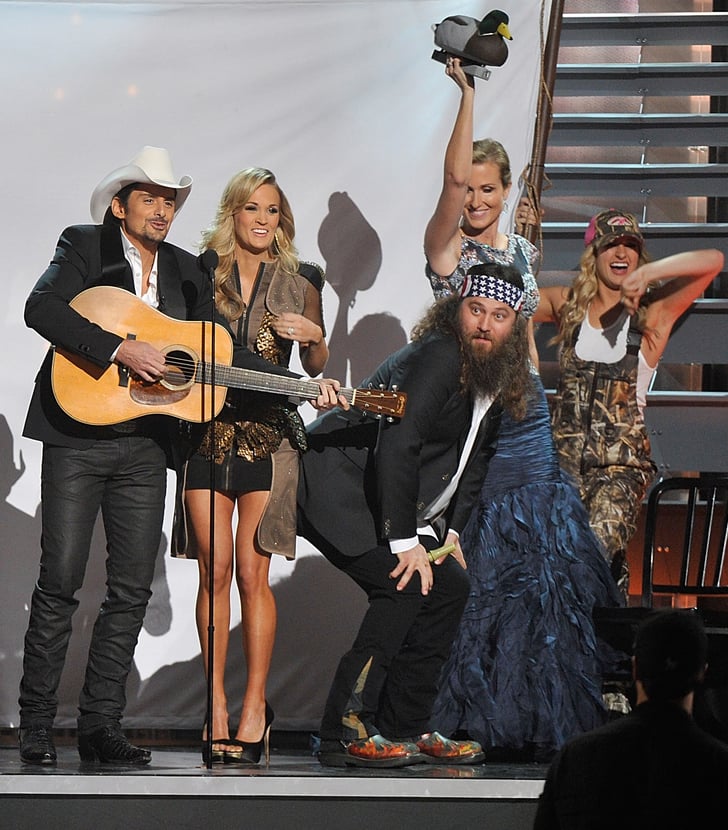 Don't be mixing up the CMAs with the VMAs, y'all. Last night, the Country Music Association Awards distinguished itself from another mainstream music award show with the help of hosts Carrie Underwood and Brad Paisley as well as some other special guests: the Duck Dynasty cast. During the show, Brad thanked Taylor Swift for never humping a Teddy Bear à la Miley Cyrus and donned a Robin Thicke-inspired Beetlejuice suit while Carrie rocked a foam finger.
Brad and Carrie also teamed up for country rendition of "Blurred Lines." Instead of being a "good girl," Carrie was a "country girl," and the words "I know you want it" were changed to "I know you've hunted." Speaking of hunting, the dudes from Duck Dynasty soon came on stage with their wives and whistles to join Carrie and Brad. In case you were wondering, the twerking phenomenon has made it to the country-music world.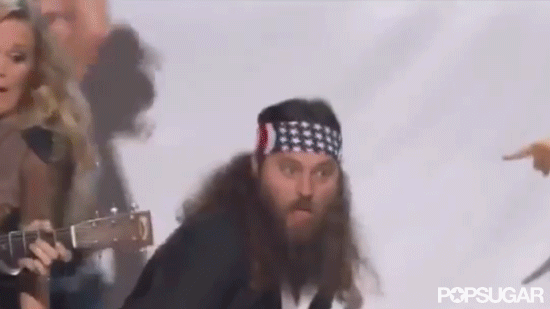 Watch the whole clip below.