The Eclipse Gang Gets Together For a Good Time Before Filming
Kristen Stewart and Robert Pattinson are currently in LA, but that's not stopping the rest of the Eclipse cast from having fun in Vancouver. Peter Facinelli stepped out for a solo walk Wednesday, before joining the his costars later that day for a pre-filming party in the city. Ashley Greene, Nikki Reed and Bryce Dallas Howard represented the ladies, while Jackson Rathbone and Xavier Samuel also were part of the festivities. The gang has been out and about since arriving in Canada earlier this week, running errands and working out, but it looks like they're making time for play before the work begins in just a few days.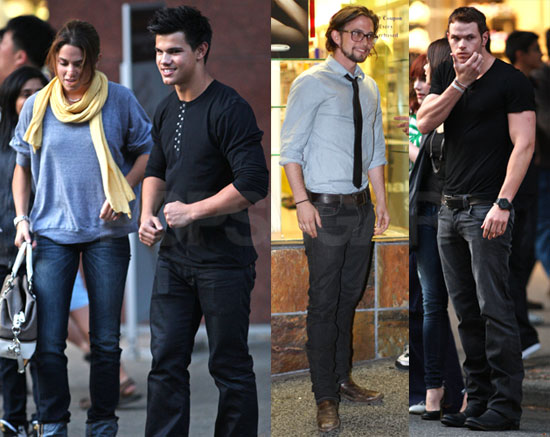 To see lots more photos just
.