Edward Snowden Quotes
"Truth Is Coming" and More Important Insights From the NSA Whistle-Blower's Public Q&A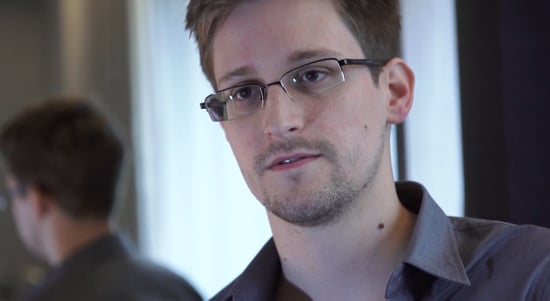 Today the NSA whistle-blower, Edward Snowden, participated in a reader Q&A with The Guardian, offering details on his incentives, his advice for the government, and his reactions to the public response. Last week, he made headlines when he outed himself for exposing the NSA's top-secret PRISM program, and his story flooded the media as everyone wondered: Who is Edward Snowden?
Today's Q&A forum marks an interesting choice — to answer questions from the public rather than engaging in a standard interview — and over about a four-hour period, Snowden addressed questions posted by commenters and Twitter users who used the hashtag #AskSnowden. Covering everything from Obama's duty to his girlfriend's sudden turn in the spotlight, here are some of the most revealing, compelling quotes from Snowden's responses:
On his motivation:
"The public needs to know the kinds of things a government does in its name, or the 'consent of the governed' is meaningless."
On what exactly he disclosed:
"Let's be clear: I did not reveal any US operations against legitimate military targets. I pointed out where the NSA has hacked civilian infrastructure such as universities, hospitals, and private businesses because it is dangerous. These nakedly, aggressively criminal acts are wrong no matter the target."
On what the NSA has access to:
"More detail on how direct NSA's accesses are is coming, but in general, the reality is this: If an NSA, FBI, CIA, DIA, etc. analyst has access to query raw SIGINT databases, they can enter and get results for anything they want. Phone number, email, user ID, cell phone handset ID (IMEI), and so on — it's all the same."
On speculation that he'll provide classified US information to other governments:
"No. I have had no contact with the Chinese government. Just like with The Guardian and The Washington Post, I only work with journalists."
On the media response:
"Initially I was very encouraged. Unfortunately, the mainstream media now seems far more interested in what I said when I was 17 or what my girlfriend looks like rather than, say, the largest program of suspicionless surveillance in human history."
On how this may affect Obama's approval rating:
"If the Obama administration responds with an even harsher hand against me, they can be assured that they'll soon find themselves facing an equally harsh public response."
On the denial of involvement from companies like Google and Facebook:
"[Google and Facebook] are legally compelled to comply and maintain their silence in regard to specifics of the program, but that does not comply them from ethical obligation. If, for example, Facebook, Google, Microsoft, and Apple refused to provide this cooperation with the Intelligence community, what do you think the government would do? Shut them down?"
On his advice to Obama:
"There can be no faith in government if our highest offices are excused from scrutiny — they should be setting the example of transparency."
On the potential consequences of his actions:
"The US government is not going to be able to cover this up by jailing or murdering me. Truth is coming, and it cannot be stopped."