Election Night Live Stream on PopSugar
Join Us For Our LIVE Presidential Election Viewing Party!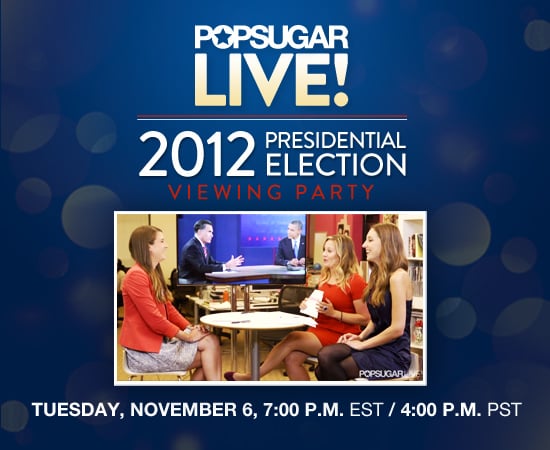 It's election day, and we're thrilled to continue our LIVE coverage with a viewing party all evening long. Come watch as PopSugar's Molly Goodson and Becca Frucht chat with TrèsSugar's Annie Scudder while the nation's votes come in and states are called. We'll be sharing all the highlights and biggest moments from Barack Obama and Mitt Romney's campaigns, chatting about how the outcome affects women, and sharing in the excitement of election night.
We're teaming up with our friends at Ustream to bring you a LIVE viewing party. Join in the conversation here on PopSugar.com at 7 p.m. EST/4 p.m. PST!