Ellen DeGeneres and Portia de Rossi to Wed
Ellen and Portia Are Going to Tie the Knot This Weekend!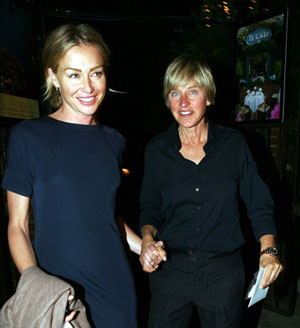 Ellen and Portia emerged from Il Cielo in LA on Wednesday hand in hand. The adorable couple announced back in May that they were planning to get married now that it's legal in California, and apparently the ladies are preparing to walk down the aisle this weekend! The ceremony will be small and the newlyweds will celebrate with their closest friends and family. We can't wait to hear about all the details, but congratulations to the happy and soon-to-be married couple!