Ellen Tweets About Christmas
The Funniest Celebrity Tweets of the Week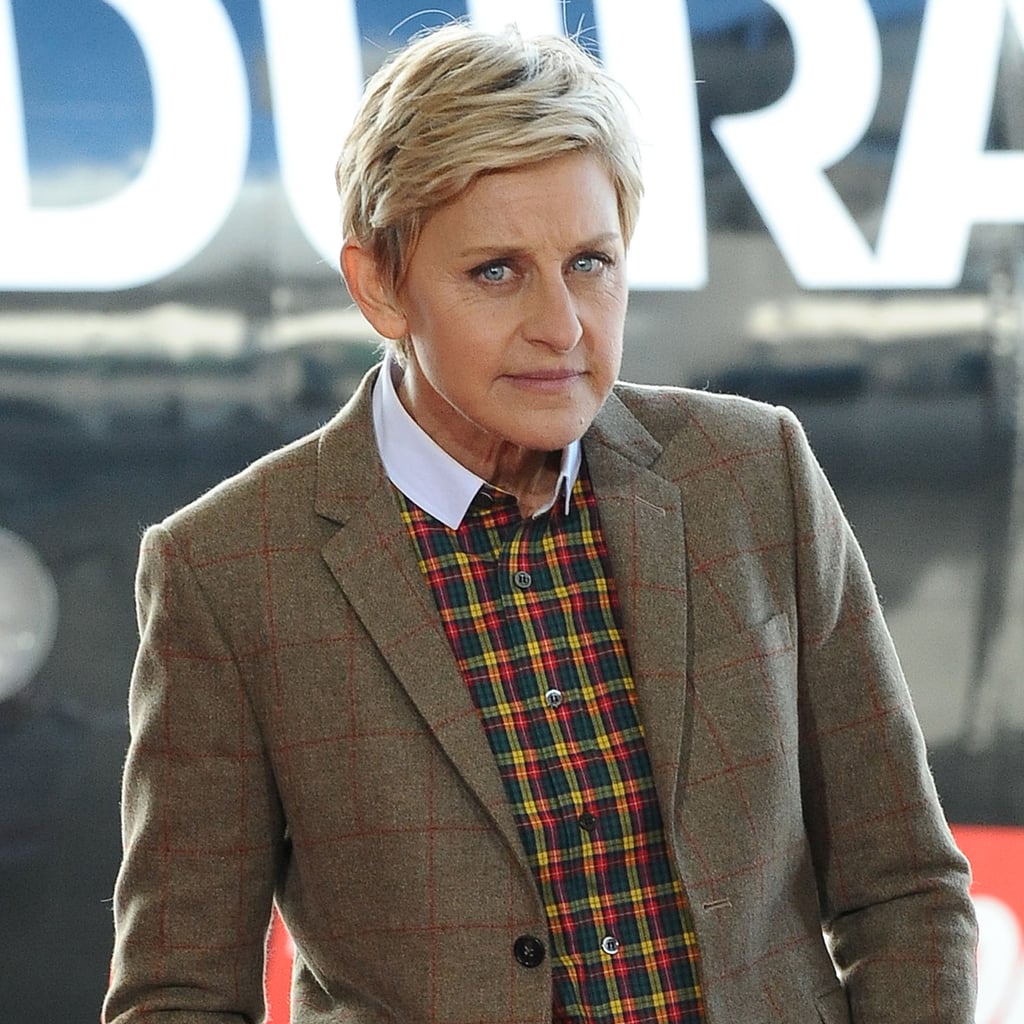 'Twas the week before Christmas, when all through the Twittersphere, celebrities were all aflutter with jokes about the upcoming celebration. Ellen DeGeneres brought on the giggles with a jailhouse Christmas tweet, and Chrissy Teigen got in on a comfortable trend just in time for big holiday meals. Meanwhile, Bette Midler's hilarious narcissism made her indifferent to a recent Santa controversy, and Dane Cook kicked off the Christmas blues. Check out all that and more in our favorite funny tweets from the week!
What happened to the man who stole the advent calendar? He got 25 days. #ClassicJokeWednesday

— Ellen DeGeneres (@TheEllenShow) December 18, 2013
We're guessing Santa skipped his coal delivery.
I'm so sick about all this talk about what color Santa is. Who cares what color he is...as long as he knows my sizes.

— bettemidler (@BetteMidler) December 19, 2013
Don't forget to charm him with cookies, Bette.
This is the time of year where most people look around and say to themselves,
"What the hell did I do to deserve this?"

— DC (@DaneCook) December 14, 2013
That's why we have New Year's resolutions.
Keep reading for more funny tweets!
Fuck it I'm going in the onesie store

— christine teigen (@chrissyteigen) December 19, 2013
Don't do it, Chrissy!
It's crunch time b**tches! No time for rehearsal breaks!

— Britney Spears (@britneyspears) December 14, 2013
Britney lays down the law before her big Las Vegas debut.
"Used to go deep with nachos and ice cream/now I'm chillin with ponchos and Rice Dream" --a rap about too much time in LA

— Lena Dunham (@lenadunham) December 19, 2013
Prepare yourself for a Lena Dunham track.
Thank you, Citibikes, for basically saying, "Don't know how to ride a bike? Then why not learn on the crazy streets of NYC!" #ThankYouNotes

— jimmy fallon (@jimmyfallon) December 14, 2013
In other news, helmets are all the rage in the Big Apple.
I think Tim Gunn should be Simon Cowell's life coach. Turn that frown upside down.

— Anna Kendrick (@AnnaKendrick47) December 15, 2013
Get Bravo or TLC on that.
When my ugg boots take more than 2 seconds to put on I'm like ugh! Too much effort x

— Rebel Wilson (@RebelWilson) December 19, 2013
Add a pair of UGG slippers to Rebel's wish list.
It's not enough to suspend that dude- I vote we replace future episodes of DUCK DYNASTY with reruns of REGULAR DYNASTY. #joancollinsjustice

— Julie Klausner (@julieklausner) December 19, 2013
Julie Klausner just confused an entire generation of Twitter users.