Elton John's Annual Oscar Bash
Elton John's Annual Oscar Bash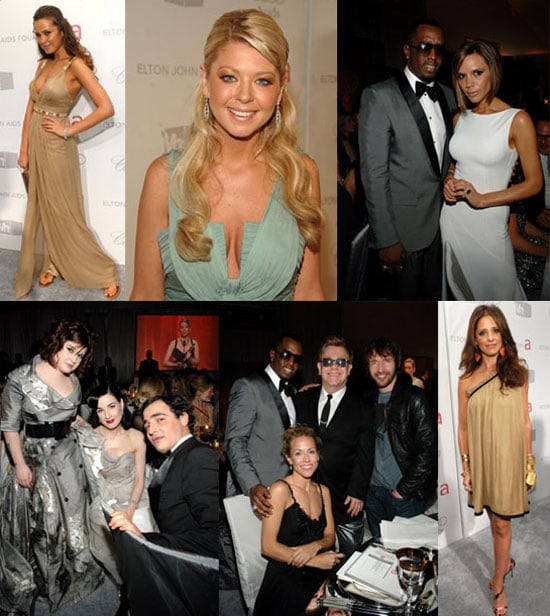 0
Elton John's Annual Oscar Bash
In case you missed the women and men arriving at the Oscars then make sure to click on the link back to those galleries. If you already saw all of then then it's time to move on to the parties. Elton John hosted his annual AIDS Foundation Oscar bash in Beverly Hills last night. We are missing the young Hollywood crowd but the more mature Tara Reid continued to impress although I am not a huge fan of her dress. At least she still looks cleaned up. The party did bring a few unlikely folks rubbing shoulders together. Posh and Diddy? Zac Posen and Dita and Kelly Osbourne? I would have loved to hear those conversations. So far Posh is my favorite at this party but we wish David were her date. As for Sarah Michelle Gellar, as much as I love her, this colorless drape is not doing much for her. Boo.
For lots more pics including Sheryl Crowe, Bai Ling, Jon Bon Jovi, Sharon Osbourne, Kiefer Sutherland, Naomi Campbell and many more just just
Images include: Elton John, Diddy, Sarah Michelle Gellar, Dita Von Teese, Bai Ling, Emmy Rossum, Garcelle Beauvais, Joely Fisher, John Waters, Kiefer Sutherland, Marlee Matlin, Tara Reid, Tim Allen, Victoria Beckham, Zac Posen, Chris O'Donnell, Garcelle Beauvais, Petra Nemcova, James Blunt, Sheryl Crowe, The Osbournes, Cheryl Tiegs, David Furnish, Natalie Cole, Eve, Bon Jovi, Naomi Campbell, Sharon Stone, Gloria Estefan, Ashley Scott, and Maria Menounos.