Emile Hirsch's Baby Valor | Photo
Meet Emile Hirsch's New Son, Valor!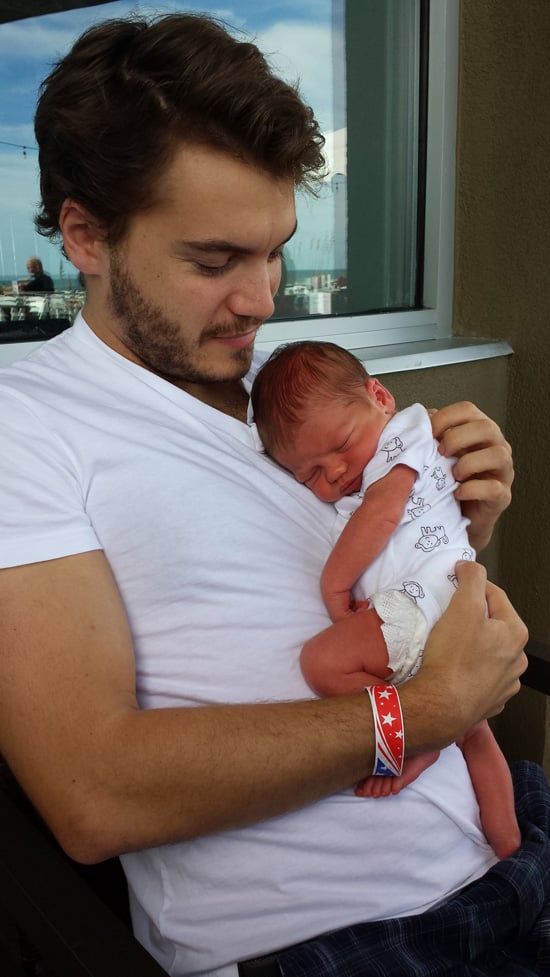 Emile Hirsch is a dad! The actor welcomed his first son, Valor, with a former girlfriend last Sunday at a Florida hospital. A sweet snap showing the new dad cradling his newborn son popped up today. While Emile has not directly confirmed the news about his son, he did tweet a hint about something good happening last Sunday, writing, "Love to all my followers, beautiful Sunday." News of Emile's impending fatherhood broke earlier this month, although little is known about the woman who is the mother of Emile's child. An insider told Us Weekly that Emile is "trying to be the good guy in the situation" and will be involved in the mother and child's life.
Emile's new bundle of joy isn't the only big news he's had this month — he recently secured the role of John Belushi in Steve Conrad's upcoming biopic about the late comedian. Congratulations to Emile and his family!