Emily Blunt at Heathrow Airport in London
Is It Just Us, or Is Emily Blunt Glowing?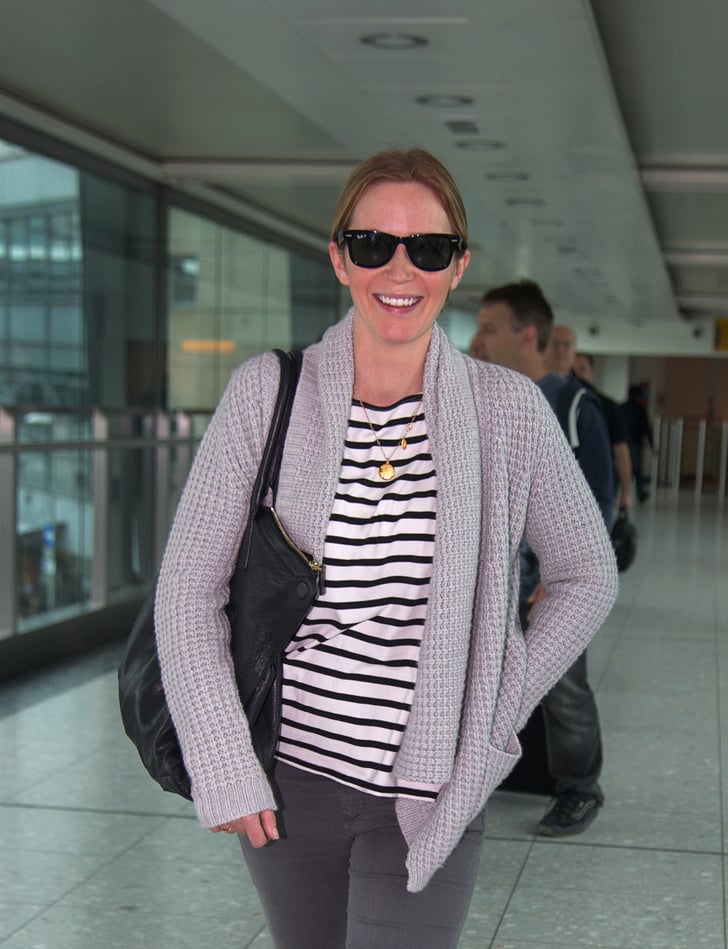 Emily Blunt flashed her gorgeous grin as she touched down at Heathrow Airport in London on Sunday. She kept her growing baby bump under wraps in a loose striped tee and sweater, but we did get a glimpse of her belly last week as she ran errands in LA. Emily and husband John Krasinski confirmed last month that they are expecting their first child together — do you think the baby will have a British accent? The actress may be headed back to the UK to continue filming Into the Woods in the English countryside. Emily plays a baker's wife in the Disney musical comedy and was on the set in Surrey to shoot scenes alongside Chris Pine and Anna Kendrick late last month.