Emily and John Are Quietly Together
Emily Blunt and John Krasinski took care of their shopping needs separately before meeting back up in LA on Thursday (get her cute casual look here). The pretty young couple have been together for a while now, but they're still not so keen on talking about it. Emily was recently asked why she was open with former relationships, but not this one. She said, "Unfortunately, when you invite those questions in, then when things go south, people still have the assumption that you want to talk about it. And unfortunately I don't. It was a learning curve for me. I don't feel like (talking about my relationship) is something I have to do." Even if John and Emily aren't all about talking about their romance, we don't need any confirmation to see things are going strong.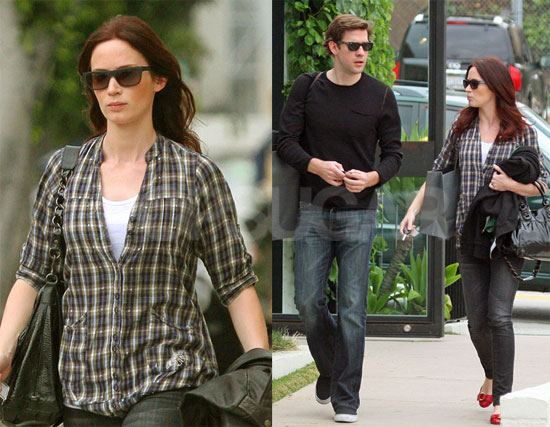 To see more of John and Emily just read more.