Emma Roberts Arrested for Domestic Violence
Emma Roberts Arrested For Domestic Violence, Calls It a "Misunderstanding"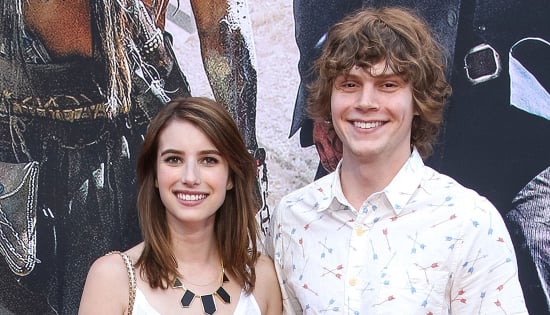 Emma Roberts was arrested on suspicion of domestic violence in a Montreal hotel on Sunday, July 7. News of Emma's brush with the law broke yesterday when it was revealed that Emma got into a physical argument with her boyfriend, Evan Peters. According to reports, police were called to Emma and Evan's hotel room after a third party reported a disturbance in their room. Upon arrival, the police allegedly saw Evan with a bloody nose and a bite mark, which prompted them to arrest Emma. The couple told Us Weekly in a statement that they have moved past the fight, saying, "It was an unfortunate incident and misunderstanding. Ms. Roberts was released after questioning and the couple are working together to move past it."
Emma showed no signs of trouble when she dropped by a Persol event in NYC on July 10, and neither couple has addressed the news on their respective Twitter accounts. Emma and Evan began dating last year and recently starred in Adult World together alongside John Cusack. She is currently gearing up for the Aug. 7 release of We're the Millers and will reportedly costar with Evan in the upcoming season of American Horror Story this Fall.