Emmy Awards 2011 Best Dressed
2011 Emmy Awards Bracket — Who Was Best Dressed?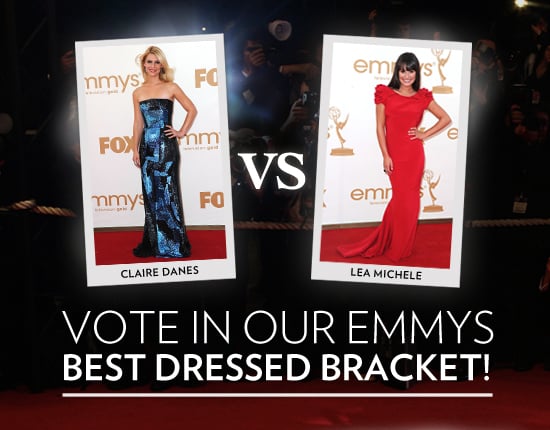 Now that all of the awards have been handed out, the real competition begins. Celebrities from the big and small screen turned up in their very best to celebrate the 2011 Emmy Awards, and we want to know: Who do you think was best dressed on the red carpet? There are 64 stunning stars in the running, and we need your help to crown the winner. Start by clicking on the image above, and go through the first-round matchups by picking your favorite gown (or tux) each time. Once you've done that, we'll take your favorites and pair them against each other. Continue to click on the best look until there is only one Emmy star left standing. At the end of the week, we'll tally up your votes and crown best dressed. Get started by voting for your favorites.