It's almost time for the Emmys! To make the night even more fun, we've put together these bingo cards to raise the stakes (and don't worry — you don't need to know anything about the nominees to win). Just print out these cards and share with your friends to see who can get five in a row first — and don't forget to tune in for our live Emmys viewing party!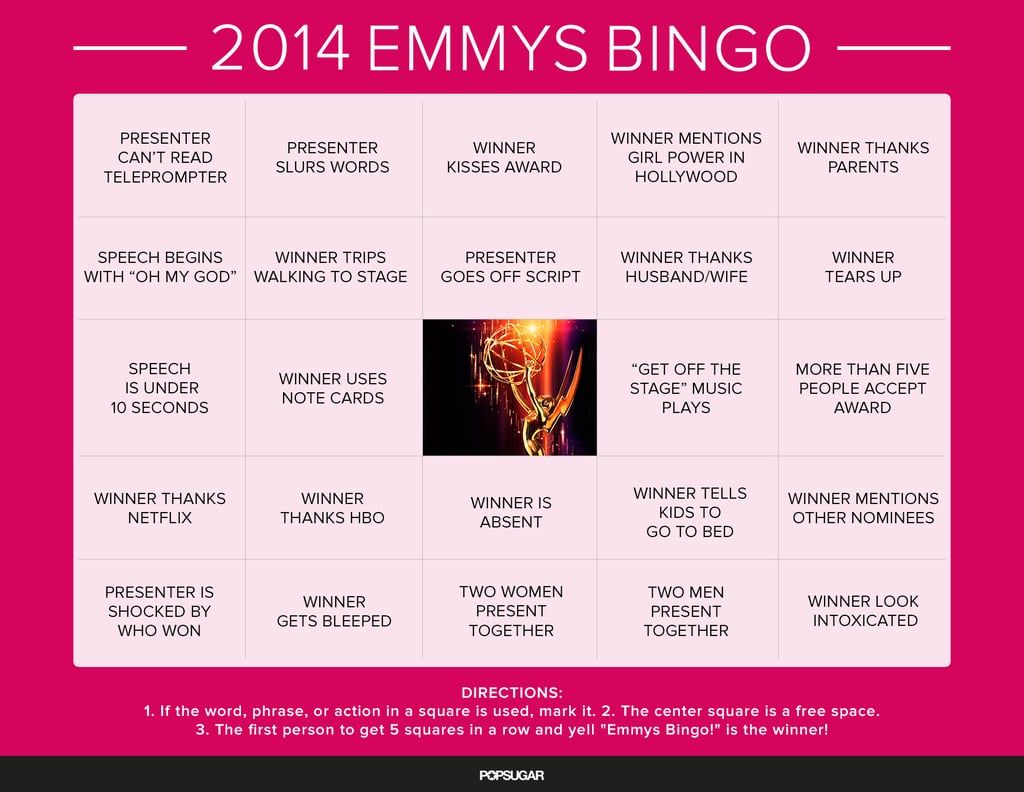 Here's how it works: just click each of the boards on the links below, print them out, and play an Emmys version of bingo!
Bingo board version one
Bingo board version two
Bingo board version three
Bingo board version four
Good luck!