Emmy Awards GIFs
Relive the Best Moments of the Emmy Awards in GIFs!
The Emmy Awards has had no shortage of golden moments, and we're not just talking about the trophies. From Merritt Wever's hilarious acceptance speech to the constant brilliance of Amy Poehler and Tina Fey, we're already reliving a few of the most memorable moments from the show . . . in GIFs.
Jimmy Fallon

Has Serious Microphone Issues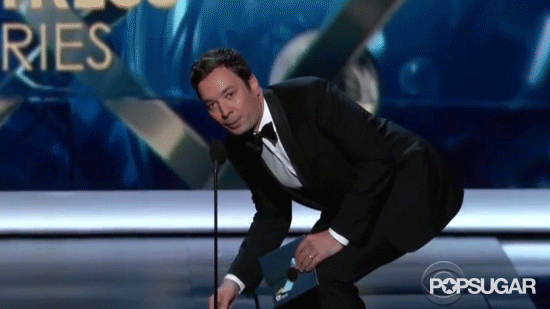 Kevin Spacey is NOT In the Mood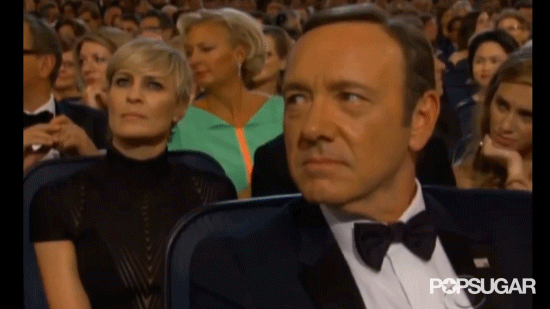 Michael Douglas Calls His Award a "Two-Hander"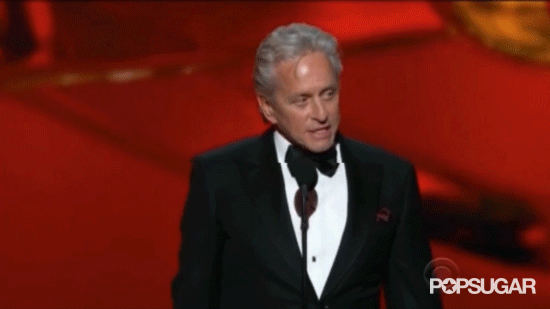 Matt Damon's Reaction to "You're Only as Good as Your Other Hand"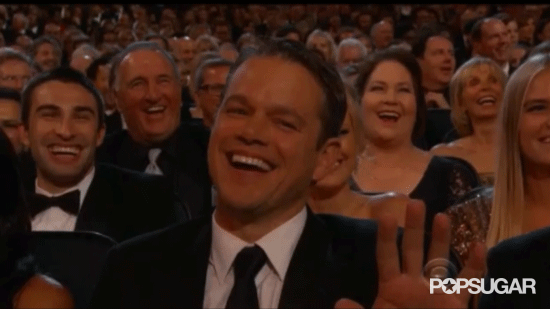 Bonus points from when Michael says Matt deserves half of the award: "Do you want the bottom or the top?"
Check out the rest of the most GIF-worthy moments after the jump!
Julia Louis-Dreyfus

Accepts Her Award in Character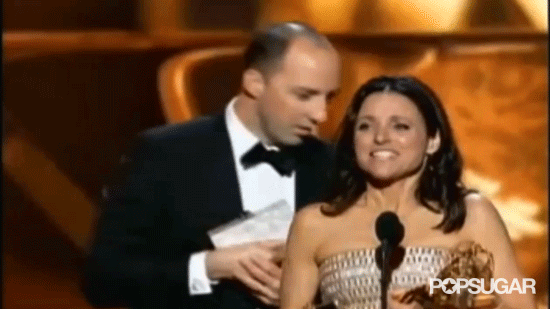 "I'd like to thank our . . . my family."


Even Anna Chlumsky Gets Into Character From Afar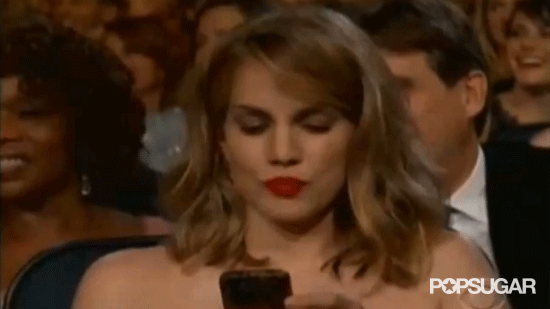 Will Ferrell

Closes Out the Show With His Children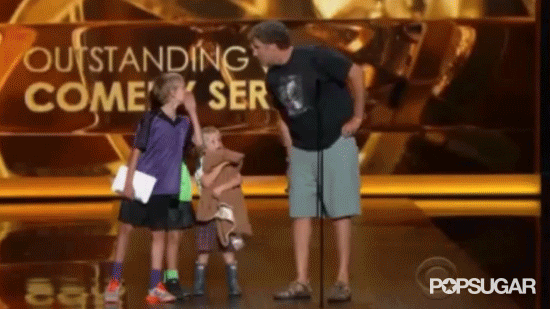 Amy Poehler

and

Tina Fey

Make Everyone Else Irrelevant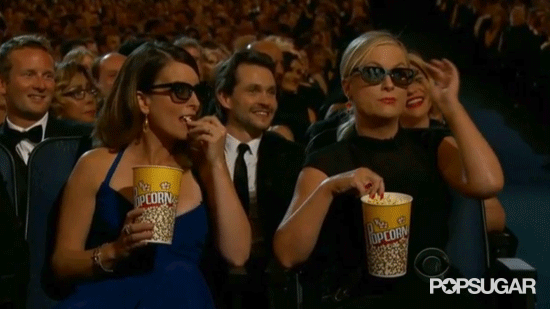 Claire Danes

Interrupts Lena Dunham's Interview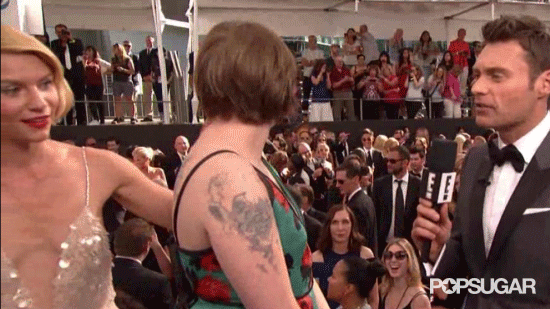 Bonus points for when Claire Danes compares HBO/Showtime to the Montagues and Capulets.


Neil Patrick Harris

Makes a

Paula Deen

Joke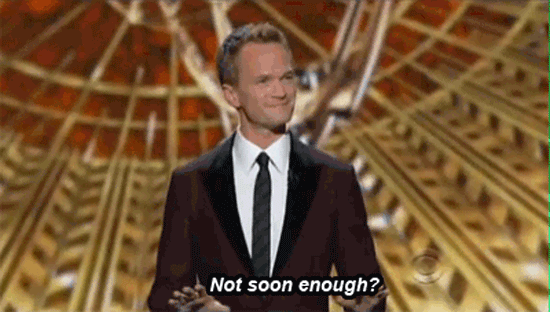 Kevin Spacey

Reveals His Diabolical Plan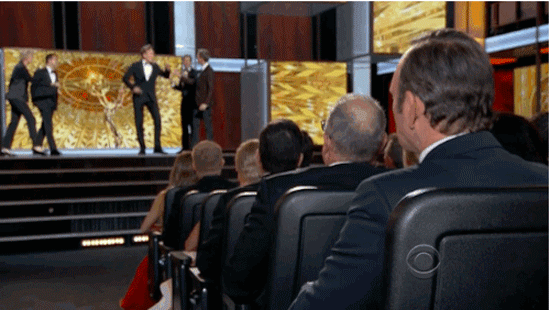 Amy and Tina's Heckling Game Is Everything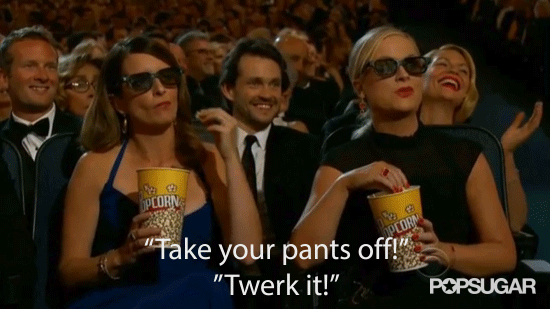 The Popcorn Pass to
Matt Damon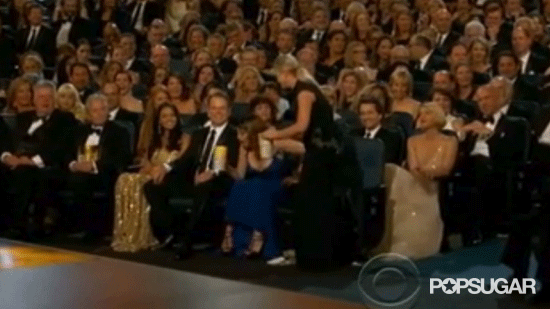 More Tina and Amy Because We Said So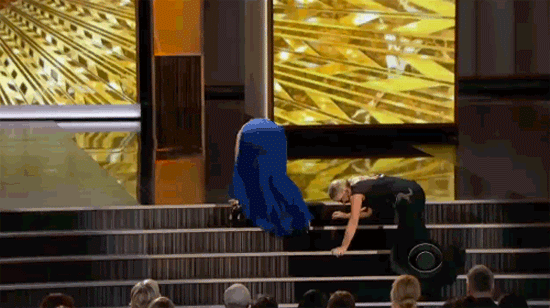 Merritt Wever Is a Surprise Winner . . .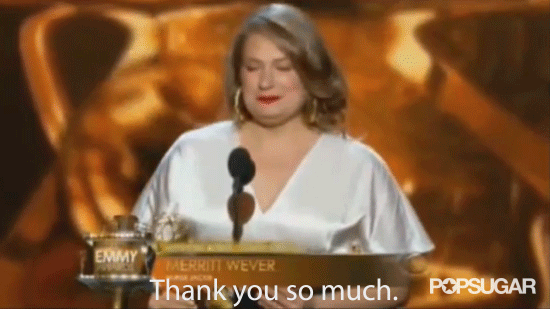 . . . And Has the Best Acceptance Speech Ever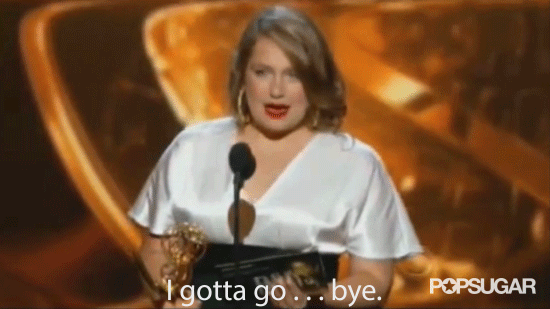 The Classic (and Well-Anticipated) NPH Dance Number
Probably the Funniest Moment of the Entire Show