Emmy Awards Red Carpet Fashion
2009 Primetime Emmy Awards Red Carpet Roundup!
All the stars of our favorite TV shows came out tonight for the 61st Annual Primetime Emmy Awards! It was fun to see some glamour on the red carpet after a long Summer of more casual award shows. We captured all the red carpet looks and rounded them up here. We'll also tell you how to get some of our favorite looks and don't forget to vote on Buzz's winner polls too!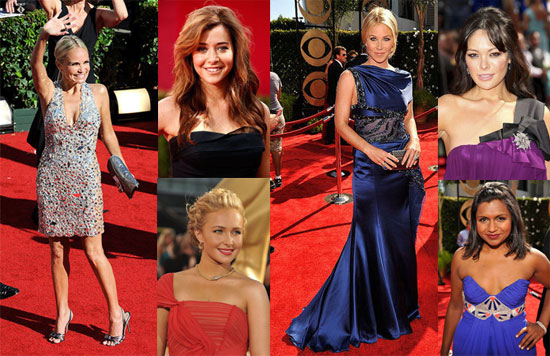 Red Carpet Fashion and Beauty Coverage:
See how to get these Red Carpet looks:
Vote on Buzz's winner polls here!