Entourage Boys Livin' It Up at Cannes
Entourage Boys Livin' It Up at Cannes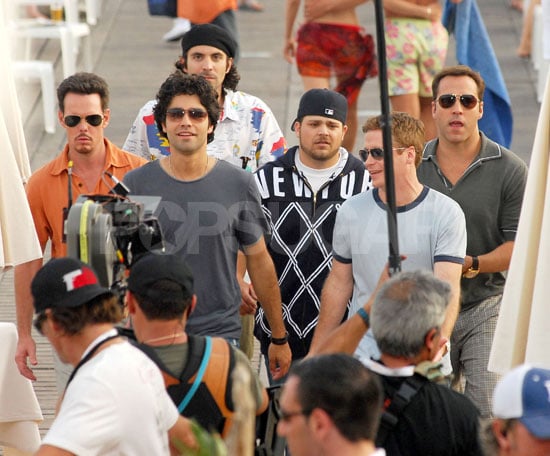 0
Entourage Boys Livin' It Up at Cannes
The Entourage boys are shooting up a storm at Cannes. Can't wait to see what kind of trouble Vinny and the boys get into overseas. We're hoping there will be some fun cameos of their famous friends. It looked like they were even filming at the Ocean's Thirteen premiere but it's hard to tell and the cast wasn't leaking any details. Jerry Ferarra who plays Turtle said, "If we're out shooting an episode and [George]Clooney walks by and wants to be on it, great!" Yeah, it sure would be great. We're already looking forward to next season.
The most hilarious picture is of Jeremy Piven clearly distracted by the topless women in the South of France. Check it out below.
For more pics just
Images include: Adrian Grenier, Jeremy Piven, Kevin Connolly, Kevin Dillon, and Jerry Ferrara.