Eva Follows the New Celeb Trend
Beautiful women seem to be falling down all over the place. First skinny Nicole tripped while out with Brody, then LL slipped while celebrating Fashion Week, and now it's Eva's turn Here's more: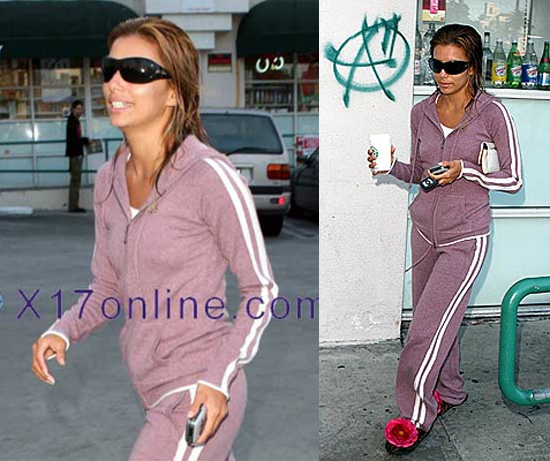 Yesterday Eva slipped on one of the stairs coming out of her trailer. She was taken to St. Joseph's Hospital in Burbank for X-rays. Nothing is broken, but her ribs are very bruised. She expects to return to work as scheduled.

Extra was the first to report that the Desperate Housewives star was rushed from the Wisteria Lane set to the ER Wednesday where doctors treated her for bruised ribs.

Extra also reports that, despite the injury, Eva still plans on flying to Paris to reunite with her on-again, off-again beau Tony Parker.
I guess she won't get to sport a wrist bandage like everyone else. Maybe her injury will distract Tony from the rumors about her with Mario Lopez. More pics of Eva in her slippers so just read more