Eva Plays Wife While Preparing to Become One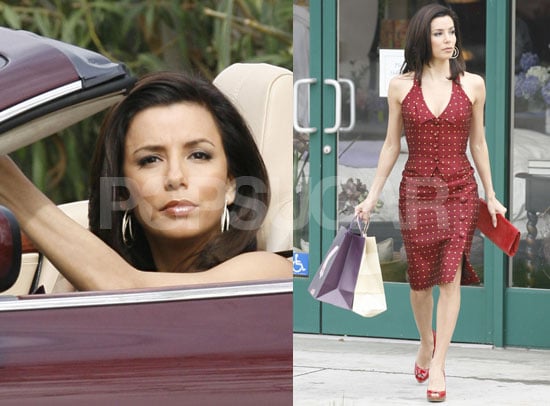 0
Eva Plays Wife While Preparing to Become One
Eva Longoria is still busy shooting Desperate Housewives (that show is still on? Who knew? I probably should've), but you gotta believe that wedding planning is on the mind with her July 7th nuptials rapidly approaching. The question on everyone's mind seems to be who is going to design the dress. Yay, Wedding Dress! Rumor has it that Eva is going with "it" designer Monique Lhuillier. Here's more:
Despite previous reports to the contrary, Lhuillier says Longoria's big day is still in the early planning stages and nothing is definite. "We're talking but nothing's confirmed," the designer told Usmagazine.com at her show at New York Fashion Week. "We're friends."
Ah, the old "we're friends" excuse, eh Monique? Sounds like they're totally dating. Or, you know, one is designing the other a wedding dress. Either way.
For more of Eva on set looking smashing just