Eva & Tony Together Again!
Eva & Tony Together Again!
They say Paris is the perfect place to fall in love and it looks like it's working its magic on Eva and Tony. The couple had reportedly split last week and Longoria was spotted with Mario Lopez. Soon afterwards, and despite an injury on the set of Desperate Housewives, she jetted off to Paris to be with Tony. Here's more: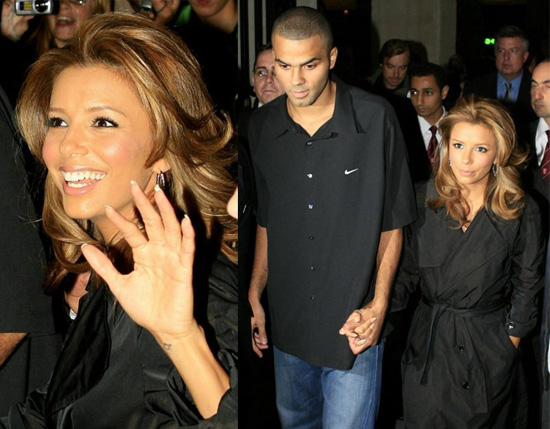 "They're trying to work things out," Longoria's rep, Liza Anderson, tells the magazine. "There is a genuine love there."

During a recent romp in Paris – where point guard Parker was playing in exhibition games with the San Antonio Spurs – the couple took in the sights, partied at the VIP Room and dined at the famed Le Coupe-Chou.

"The trip seems to have rekindled everything," one close source tells PEOPLE.

For now, at least, "Everything seems good," adds a Parker teammate. "He's really hooked on her."
Ooh la la! Check out more pictures of the on-again couple happily reunited in Paris so read more