Exclusive Photos of David Arquette and Courteney Cox at Screening of "The Butler's in Love" in San Francisco
Courteney Cox to Direct While David Rocks and Stalks!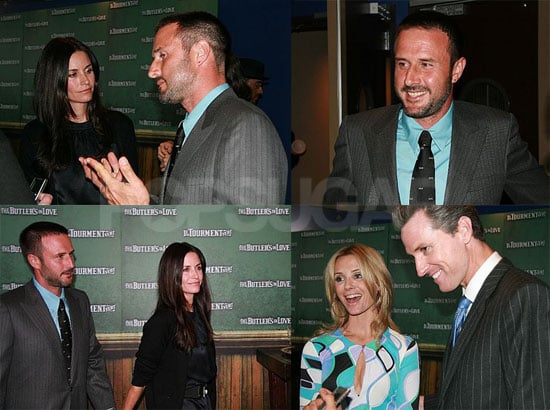 0
Courteney Cox to Direct While David Rocks and Stalks!
Last night, we were lucky enough to catch a screening of David Arquette's The Butler's in Love, but the special treat was meeting David and Courteney. While adorable Coco was at a sleepover with a friend, the happy couple gushed to us about their love for San Francisco and their upcoming projects. Courteney revealed that she'll be making her directorial debut in an upcoming short film for Glamour magazine, while David has a new movie in the works — so exciting! Here's more:
On working with family:
David: "I love working with my family. My brother is so amazing in this film, and having my wife here supporting me and helping me produce it, and it's just the best when families work together well and they come out to support each other."
On what's coming next:
Courteney: "I just directed a short with Laura Dern and Rosemary Harris for Glamour magazine."
David: "It's beautiful, it's incredible —"
Courteney: "And I'm developing a new show for myself, and he's about to develop a new movie called Rock Stalker."
David: "It's about a stalker who's obsessed with a rock star and then the rock star's career tanks and he wants the stalker to stalk him again (laughs) so essentially he starts stalking his stalker."
David and Courteney were so cute finishing each other's sentences! While we're still sad about the loss of Dirt, it sounds like we can expect a lot more fun stuff from the Cox-Arquettes soon. SF Mayor Gavin Newsom was also at the event, so head over to Citizen to see what he had to about the recent gay marriage ruling. Special thanks to David, Courteney, and Gavin for taking the time to answer our questions!
There are tons of more pics to see, so just
.