Exclusive Photos of Kristen Stewart, Peter Facinelli, Kellan Lutz, Ashley Greene of New Moon
Exclusive New Photos of New Moon Cast in Vancouver!
After a long day on the set of New Moon, the cast pulled out their shades to spend the afternoon out of character before catching Jackson Rathbone's concert last night. Kristen Stewart bumped into her friend and former costar John Corbett and his girlfriend Bo Derek in Vancouver while her costars Ashley Greene and Kellan Lutz were busy hitting the stores together. Kellan is quickly growing on us — might be time for another Twilight battle of hotness. Meanwhile, Peter Facinelli — who some of you have been requesting — and Elizabeth Reaser landed at the airport to get to work filming their scenes. Of course the Cullen family is never complete without Robert Pattinson, but maybe he just needed a rest after we saw photos of him spending the weekend in Edward's shoes.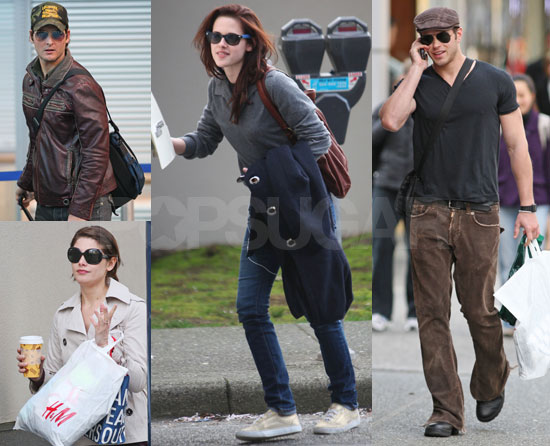 As you know, we love hearing what you have to say about seeing the cast out and about — anonymous comments are open in this post! To see a lot more exclusive photos of Kristen, Ashley, Kellan, and more, just read more.