Fall TV Preview: Tuesday Round Up
The most notable shows premiering tonight include Gilmore Girls and Help Me Help You. While Gilmore Girls is not new to TV, it is new to The CW and the new season kicks off tonight at 8/7c. Help Me Help You, a new sitcom, premieres tonight on ABC at 9:30/8:30c.
On last May's final episode of Gilmore Girls, Rory throws Logan a wild party to celebrate his graduation from Yale, but it's hard to enjoy it since Logan is leaving for London the next day. Meanwhile, Lorelai realizes she was wrong to let Luke postpone their wedding, tells him it's now or never and ends up in bed with Christopher. We head in to this season wondering what will happen when Rory and Logan are separated and how will Luke respond to Lorelai's ultimatum.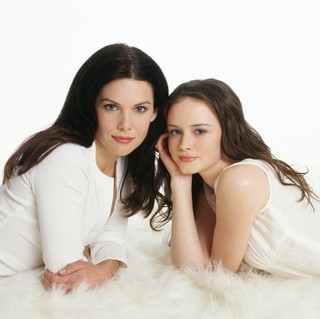 Help Me Help You stars Ted Danson as psychologist Bill Hoffman who specializes in group therapy. It does not take long to realize that Dr. Hoffman is probably in more need of therapy than his patients. While it's definitely not geared towards the Friends crowd, I think the show could have a shot. Ted Danson is making what some are saying is his best performance since Cheers and I think viewers may find comfort in the fact that their lives seem pretty good compared to the situations Dr. Hoffman and his patients find themselves in.