Famous Gay Couples Who Are Engaged or Married
Same-Sex Celebrity Couples Say "I Do"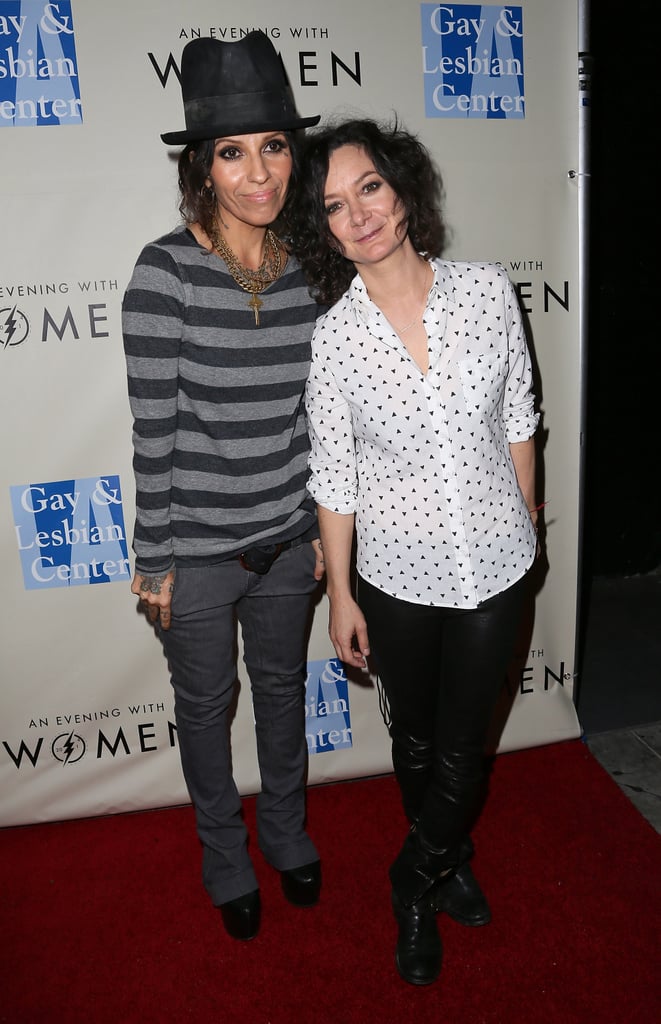 8
Sara Gilbert and Linda Perry
The Talk cohost Sara Gilbert announced her engagement to musician Linda Perry in April 2013, after going public with their relationship last Fall. Linda coordinated a musical picnic to ask Sara for her hand, with musicians playing The Cure's "Love Song." She then put on a series of t-shirts that read "will," "you," "marry," and "me?" The couple wed in March 2014 and are currently expecting their first child together.